Charleston Movie Theaters come in all different shapes and sizes, but this past weekend I had the opportunity to watch a movie at two entirely different venues.  On Saturday night, I visited the Olde North Charleston Picture House located at 4820 Jenkins Ave. in Park Circle.  This little building located across the street from the North Charleston High School is transformed into an intimate screening room by the Park Circle Film Society.  Every Saturday, locals and visitors to Park Circle have the opportunity to view movies and documentaries that they probably wouldn't be able to see anywhere else in Charleston.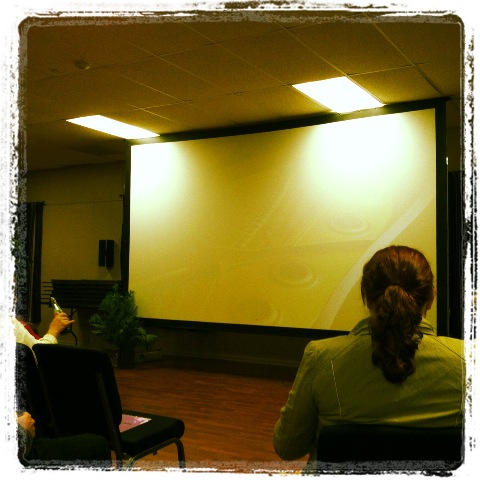 On this particular Saturday, they screened over an hour of Oscar nominated animated shorts.  It's a great experience if you have never been, and is well worth the price of admission, which by the way is only $2 if you are a Film Society member or $5 for general admission.  At the least, it's a cheap date night!  The best part is, you don't even have to pay the exorbitant prices for popcorn that you would pay at regular movie theaters.  Popcorn at a Park Circle Film Society screening is FREE!  Full disclosure: I had two bags and I'm not even ashamed.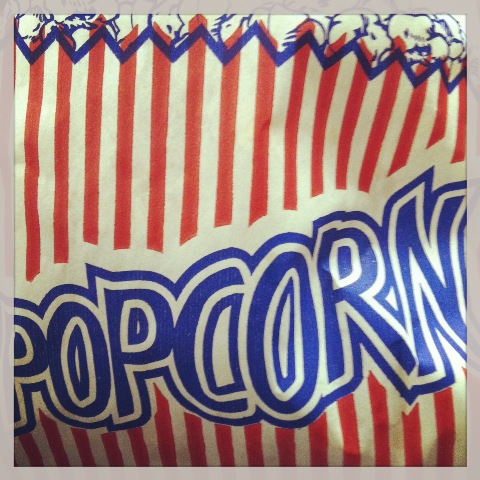 The second movie theater experience I had this weekend was watching the Walking Dead Season Finale at Cinebarre in Mount Pleasant.  Cinebarre is a truly unique movie experience in that you can order food and drinks from the comfort of your seat while watching a film!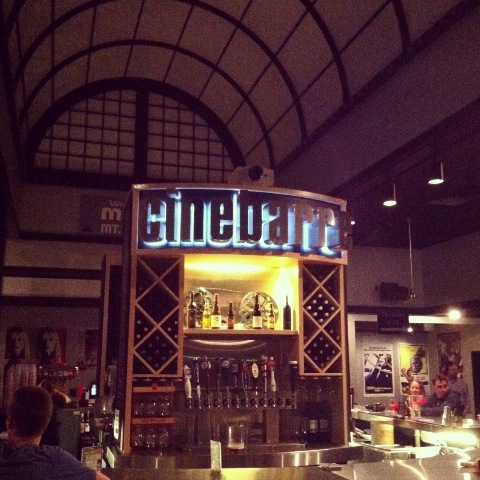 Prior to entering the theater you can take a seat at the Cinebarre Bar and enjoy some drinks prior to the show or you can choose to order your drinks and food when you get to your seat in the theater.  The menu consists of a wide array of craft and domestic beers, appetizers, pizza, hamburgers, and snacks (Popcorn is $7.50 – totally not FREE).  Imagine having a freshly cooked pizza at your seat at a movie theatre, cool eh?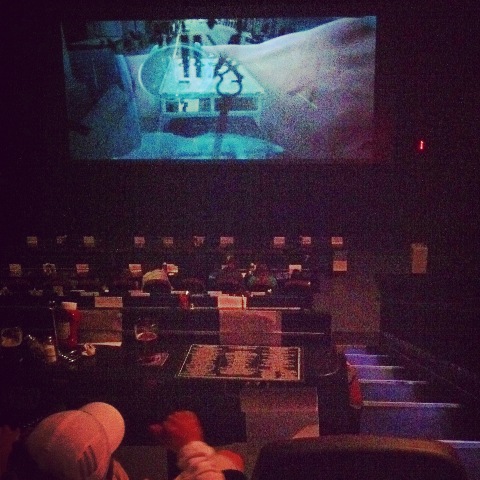 Two totally different movie going experiences, but well worth trying out if you're visiting the Charleston area or if you live here already but want to try something different.  See you the movies!
If you go to either one, here's what you need to know:
Charleston Movie Theaters – Park Circle Films
Location: Olde North Charleston Picture House – 4820 Jenkins Ave., North Charleston, SC 29405
Visit the Website for upcoming shows and membership info: www.parkcirclefilms.org
Charleston Movie Theaters – Cinebarre
Location: 963 Houston Northcutt Blvd, Mt Pleasant, SC 29464
Visit the website for upcoming shows and menu: www.cinebarre.com