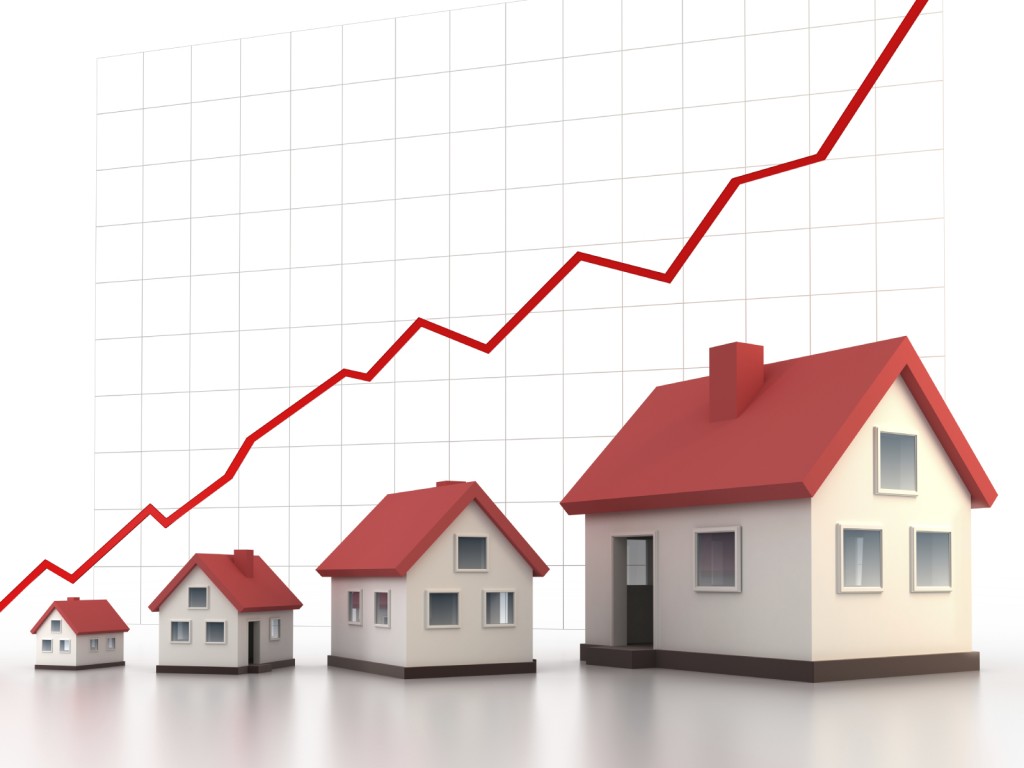 Charleston Market Update – Are we in a Buyers market or a Sellers market?
Are we in a buyer's market or a seller's market?  Knowing this information can help you when you decide to start your home search.  When you're in a buyer's market it means that there are more homes available than there are people who want to buy it, so when a buyer finds a home they like, that seller will do almost anything to get their home sold which benefits the buyer because it allows you to negotiate a lower price, get more closing costs, repairs etc.  In a sellers market the opposite happens.  A seller's market means that there are way more buyers than homes available, which means increased competition and potential bidding wars, while sellers negotiate less in regards to price, closing costs, etc.  So what kind of market is Charleston in right now?  Answer:  Both. I took a look at some of my favorite Live, Work Play area's and neighborhoods to see which locations are showing evidence of a sellers market and which are showing areas where you can still get a good deal.
PARK CIRCLE: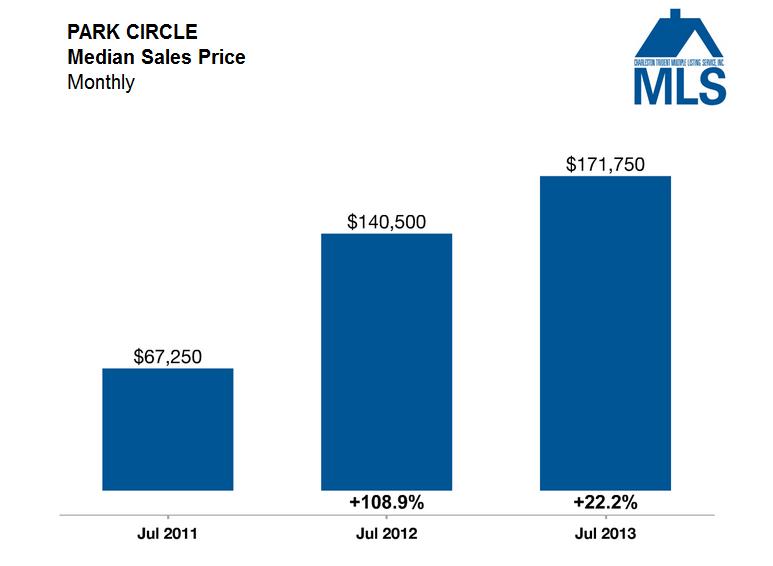 The Live, Work, Play community of Park Circle is showing a steady increase in median sales price which simply means that home prices are rising and sellers are pricing their homes to reflect that change.  From July 2012 to July 2013 the median sales price has increased by $31,250. Buyers have discovered the area and when a nice home becomes available they are sold quickly with a higher price tag than last year. If you were on the fence about buying a home last year and you waited till this year than it will definitely cost you more money.
CHARLESTON PENINSULA: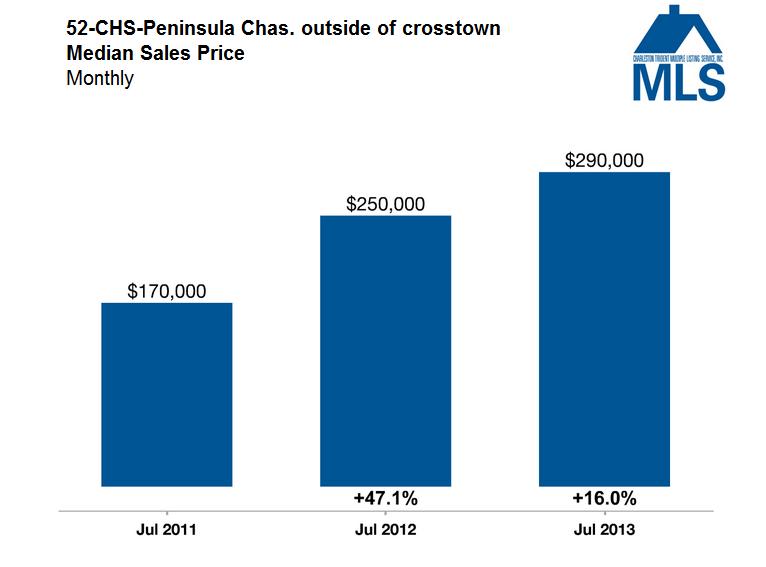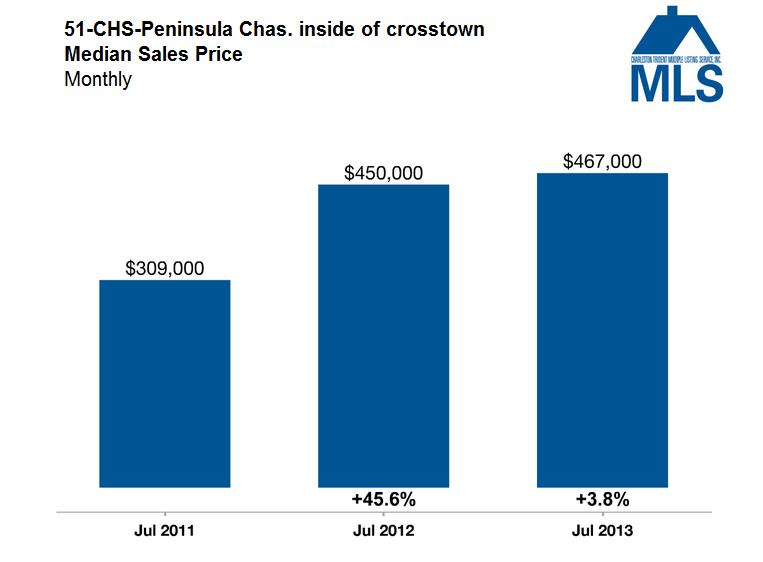 For those looking at purchasing property in Live, Work, Play neighborhoods outside of the crosstown like Wagener Terrace, Hampton Park Terrace, and North Central you'll also see that prices have risen year over year.  The same goes for property inside of the Crosstown, albeit at a little bit of a slower rate, so for those interested in areas like Cannonborough-Elliotborough, Harleston Village and some Downtown Charleston Condos you'll find the prices higher than what they were a year ago. 
In general, the whole Charleston area has shown an increase in median home prices, but there are still some areas where prices have either stayed the same or dropped slightly.  If you're looking in West Ashley at locations like Avondale, Byrnes Down, Ashley Forest, or you're looking for a luxury home in Sullivan's Island, then you might still be in luck. Check out the statistics below for West Ashley and Sullivan's Island:
WEST ASHLEY: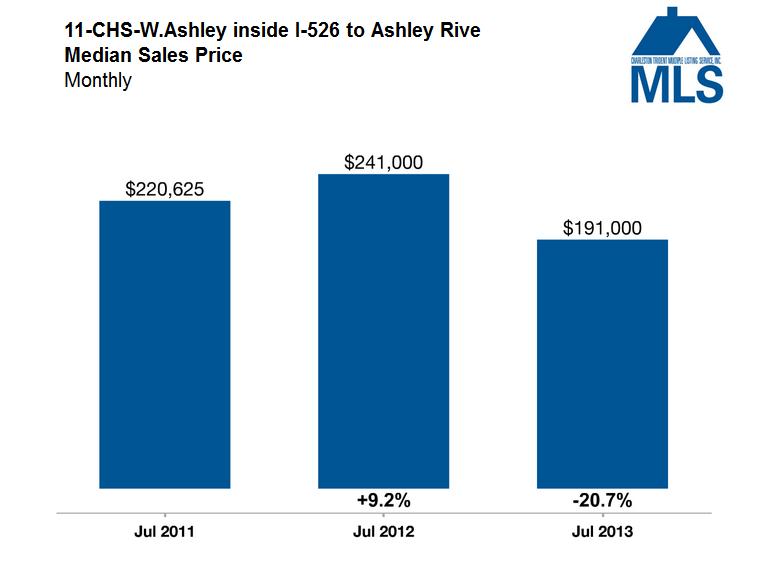 SULLIVAN'S ISLAND: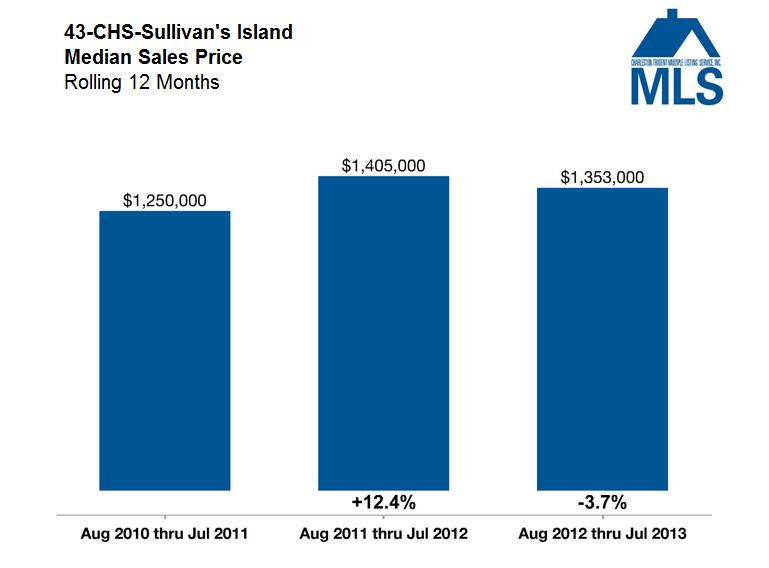 When you put an offer on a home and the seller doesn't seem to be budging from their list price, now you'll know why.  It's because we're moving slowly into a sellers market.