Park Circle Market Update
If you are a potential home buyer thinking about moving into the Park Circle area then hopefully this Park Circle market update will give you insights into the current housing market and hopefully provide you with good information to make a sound decision.  The first thing we'll look at is the average sales price of homes in the Park Circle area.  As you can see by the graph below, In January 2012, the average sale price for a home during that month was $63,115.  That low figure could be due to the fact that there very few home sales in that month.  In 2013, the average sales price jumped to $232,500, an increase of a whopping 268.4%.  The huge jump can be attributed to sales in new home developments like Oak Terrace Preserve and Hunley Waters.  The numbers tell us that the housing market is rebounding and people are starting to buy homes again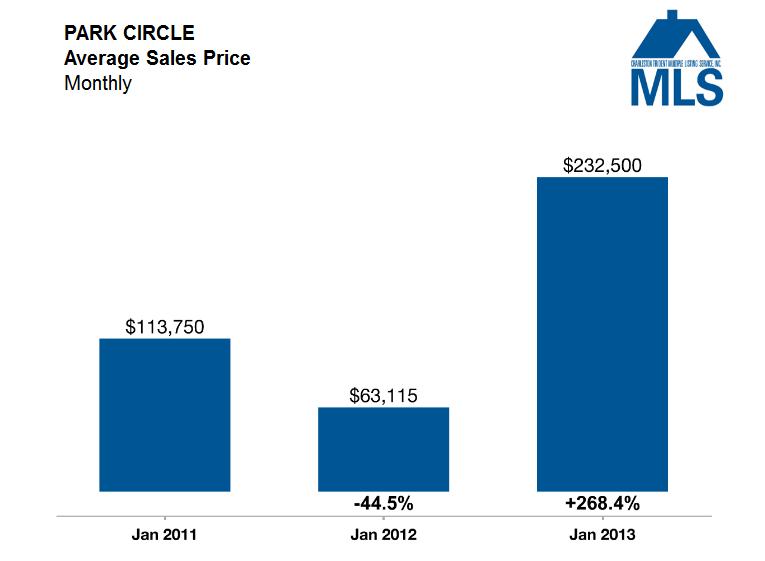 A more telling sign of the current housing market in Park Circle is the amount of homes up for sale.  According to the graph below, in January 2013, the amount of homes for sale vs. January 2012 declined by 53.8%, which tells us that inventory is steadily decreasing.  Simply put, buyers (both investors and owner/occupants) are discovering the Park Circle area and are purchasing homes while they are still affordable.  More competition for homes = an increase in price.  It's the classic supply vs. demand.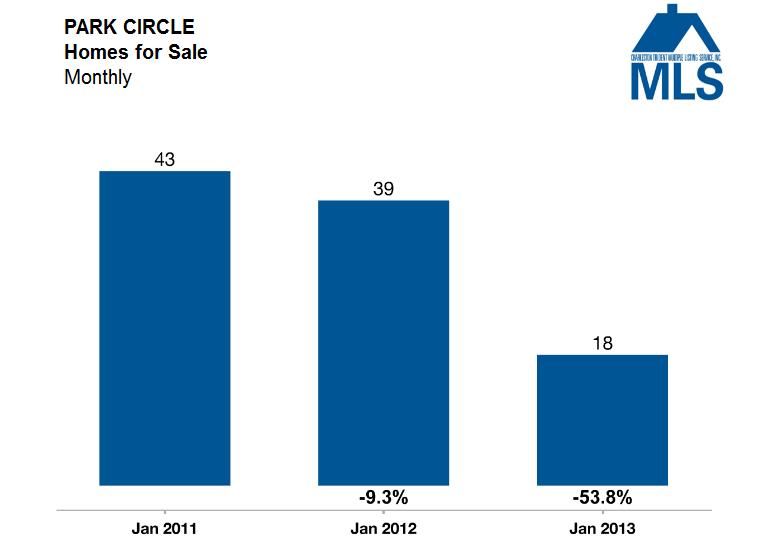 I mentioned Oak Terrace Preserve earlier.  Let's take a closer look at that neighborhood to see how home sales in the subdivision have impacted the Park Circle marketplace.  The first graph we'll look at is Oak Terrace Preserve Pending Sales.  In January 2012, there were only 3 pending sales, but fast forward to last month and last month saw pending sales jump to 8, an increase of 166.7%!  This statistic can be attributed to the opening of Phase 2 and more and more buyers discovering the community.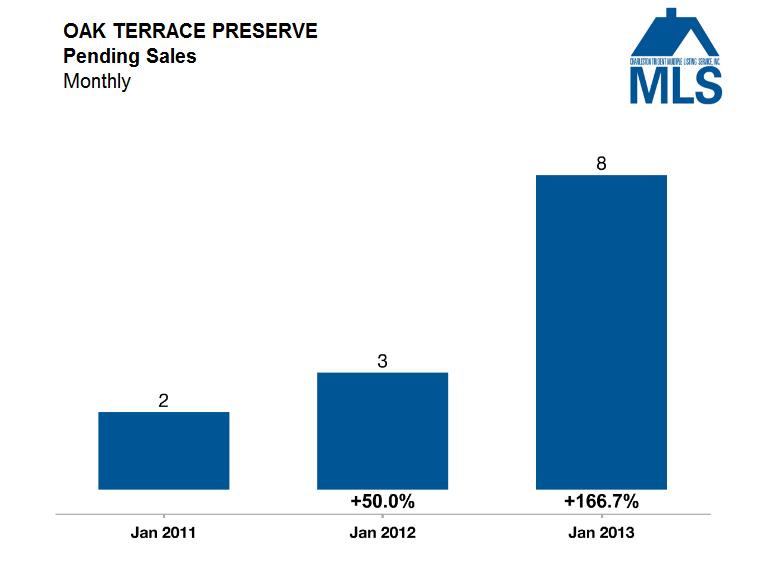 With the increase in pending sales, the average sales price for an Oak Terrace Preserve home has risen dramatically.  In January 2012, the average sales price was $118,995, but only one year later the January 2013 average sales price rose to $237,693, an increase of 99.8%!  If you are thinking of purchasing a home in Oak Terrace Preserve, hopefully this information can give you a starting point when making an offer for a home.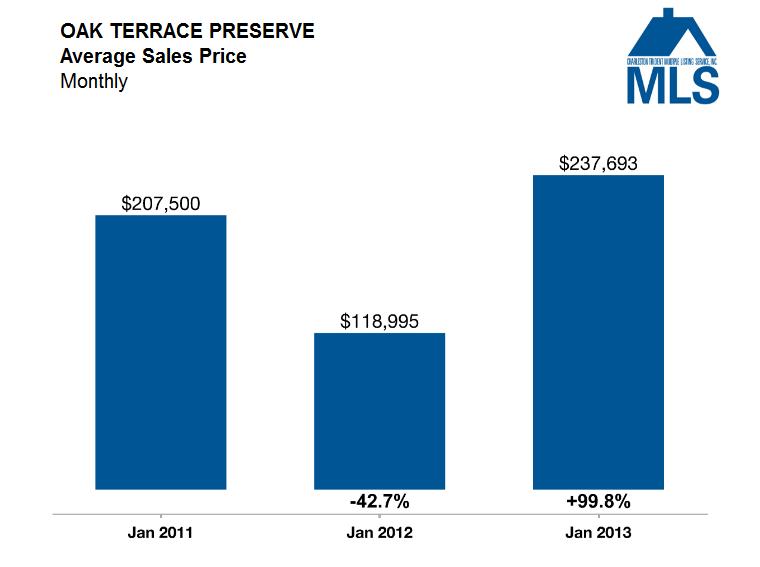 I hope that this Park Circle Market Update helped inform you about the neighborhood, and you make the best decision for you!  If you ever need any help finding a home here, I am always available to help.  All information is based on data available as of February 26, 2013.  All data is from the Charleston Trident Association of REALTORS®.  Data deemed reliable but not guaranteed. Consult with me for market specifics.  If you would like to get a market update for your area, just contact me below!
[contact_form]