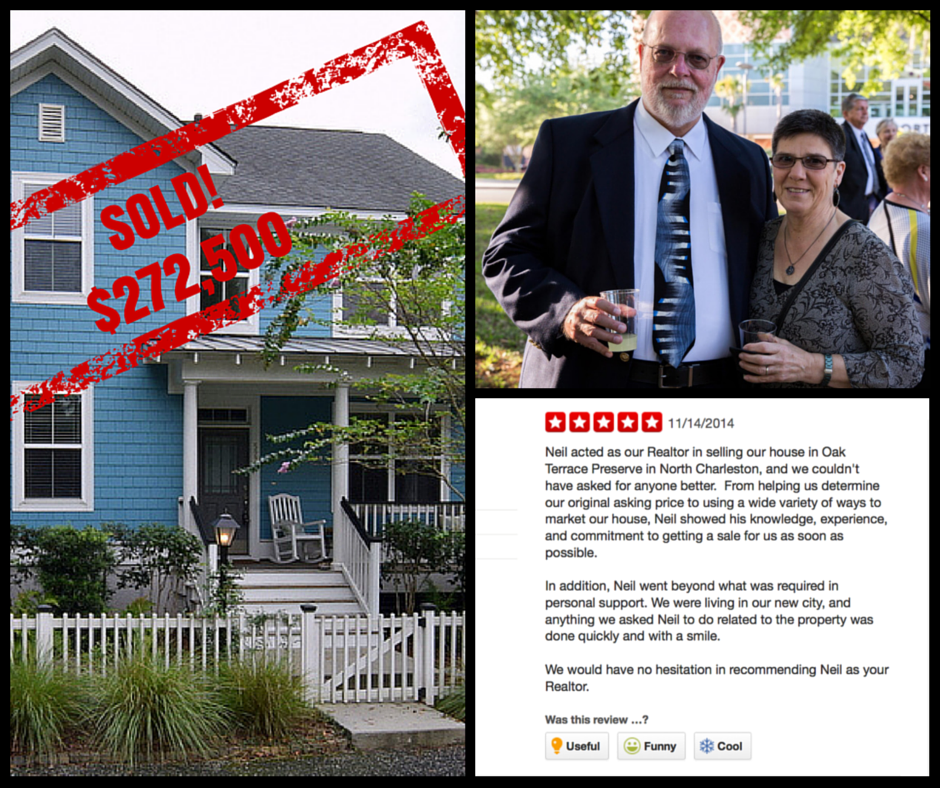 Real Deal Club Inductee: Paul and Joan
It was my honor and pleasure to represent Paul and Joan as their Realtor responsible for listing and selling their home in the Oak Terrace Preserve neighborhood! Paul and Joan are the newest inductees into the Real Deal Club and I wish them nothing but the best in their new home! Here's what they had to say about my services:
Neil acted as our Realtor in selling our house in Oak Terrace Preserve in North Charleston, and we couldn't have asked for anyone better. From helping us determine our original asking price to using a wide variety of ways to market our house, Neil showed his knowledge, experience, and commitment to getting a sale for us as soon as possible.

In addition, Neil went beyond what was required in personal support. We were living in our new city, and anything we asked Neil to do related to the property was done quickly and with a smile.

We would have no hesitation in recommending Neil as your Realtor.
Do you want to be a member of the Real Deal Club? Contact me today so I can help you sell your home!