The 10th Annual Charleston Comedy Festival is coming and I will be performing in it!  I found an ad in the Charleston City Paper with my show called "The Most RACES Show on Earth!"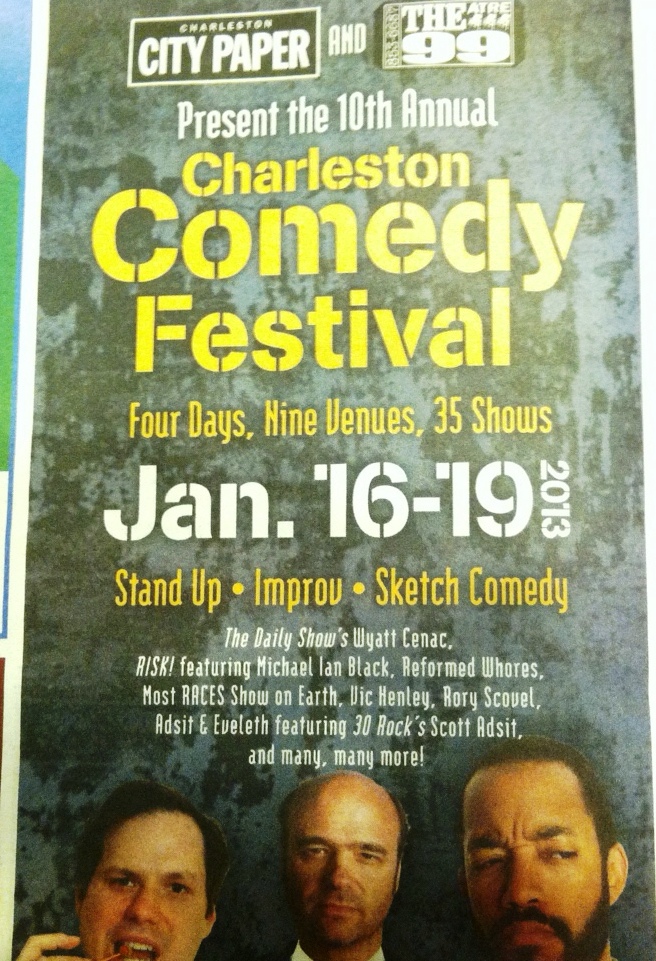 One of the most highly anticipated events of the year is back again for it's 10th year in a row!  If you have never experienced the Charleston Comedy Festival, I definitely recommend it.  Not just because I'm in it, but because it's a chance to see comedians from all over North America who you would never see other than on your TV!  If you go, here are the details:
Charleston Comedy Festival
January 16 – 19, 2013
Buy your tickets via the link above!
Hope to see you there!