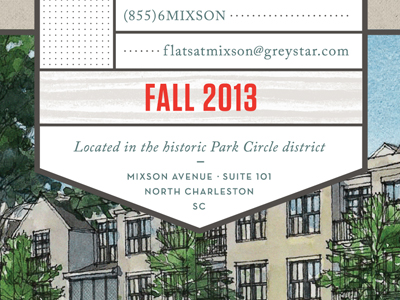 UPDATE 11/07/16:
"Charlotte-based Grubb Properties announced Monday that it has purchased the 268-unit Flats at Mixson near Park Circle from real estate giant Jamestown Properties of Atlanta. The $5.3 million sale closed Oct. 31, according to Charleston County land records.

Jamestown continues to own the rest of the Mixson site and oversee development of single-family homes.

The buyer of the Flats portion is a Grubb affiliate called Mixson Charleston Apartments LLC. It said it plans to fully repair and restore the buildings, which the city ordered vacated in May after it was determined that water intrusion caused structural defects in the three-year-old complex. Hundreds of residents were displaced.

No date has been set for completion or move in, according to Grubb spokeswoman Emily Ethridge." – Excerpt from the Post & Courier – See the full article here.
The Flats at Mixson – Sales Center Opening! – Occupancy for Fall 2013
The Flats at Mixson are set to start pre-leasing!  The new sales center is opening up on Monday, August 12, 2013, which will open the doors to the 268 one and two bedroom apartments that are currently being developed.  These new apartments will provide a much needed boost to the rental market in the Park Circle neighborhood.  The complex itself will consist of 10 buildings and private garages on both sides of Mixson Ave.  It will join the existing 18 homes that are already currently in the neighborhood.   Here is an official artist rendering of what to expect!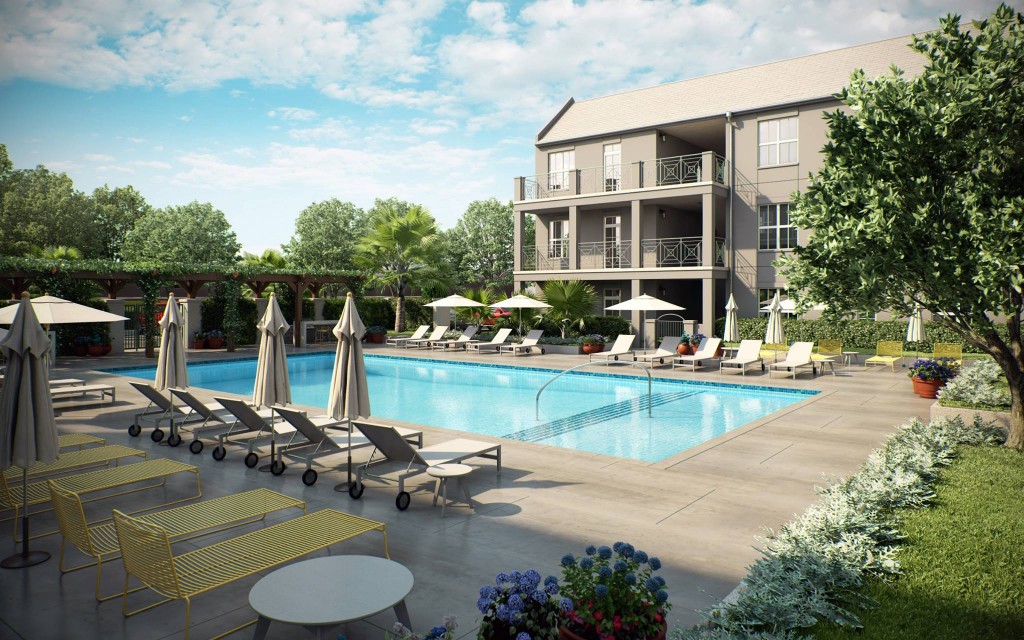 Each apartment building will be NAHB certified as a silver level green building continuing the eco-friendly and sustainable features of the homes that currently stand at Mixson.  The apartments will also utilize a central courtyard system with furnished screened porches to encourage community interaction.  For complete information, like floor plans, prices and contact info, go to the Flats at Mixson website.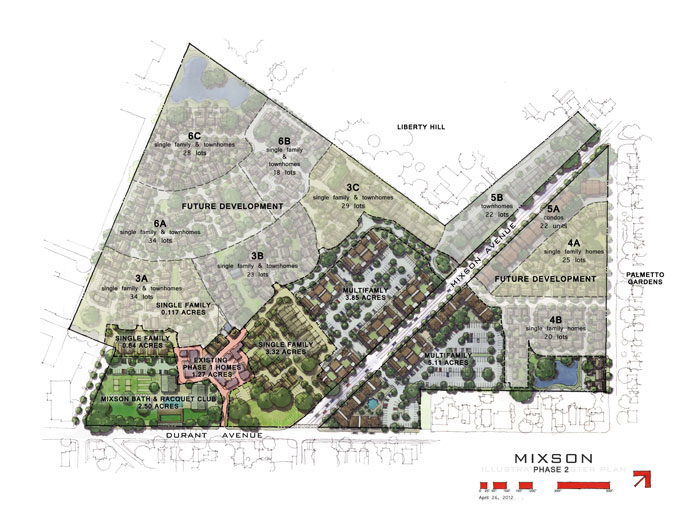 It's an exciting time in the Mixson community as the Mixson Bath and Racquet Club and on-site restaurant Basico are gaining popularity.  With all the activity going on, the Mixson area is shaping up to be a very cool place to live.  The Park Circle area has been lacking in rental properties for quite some time now, so the Flats at Mixson should satisfy that need and give potential future home owners a chance to experience the Park Circle lifestyle.  Contact me to set up an appointment to go see Thea at the Sales Center, or visit the Flats at Mixson below and let Thea know I sent you!
Here is a photo of their pricing sheet for 2014: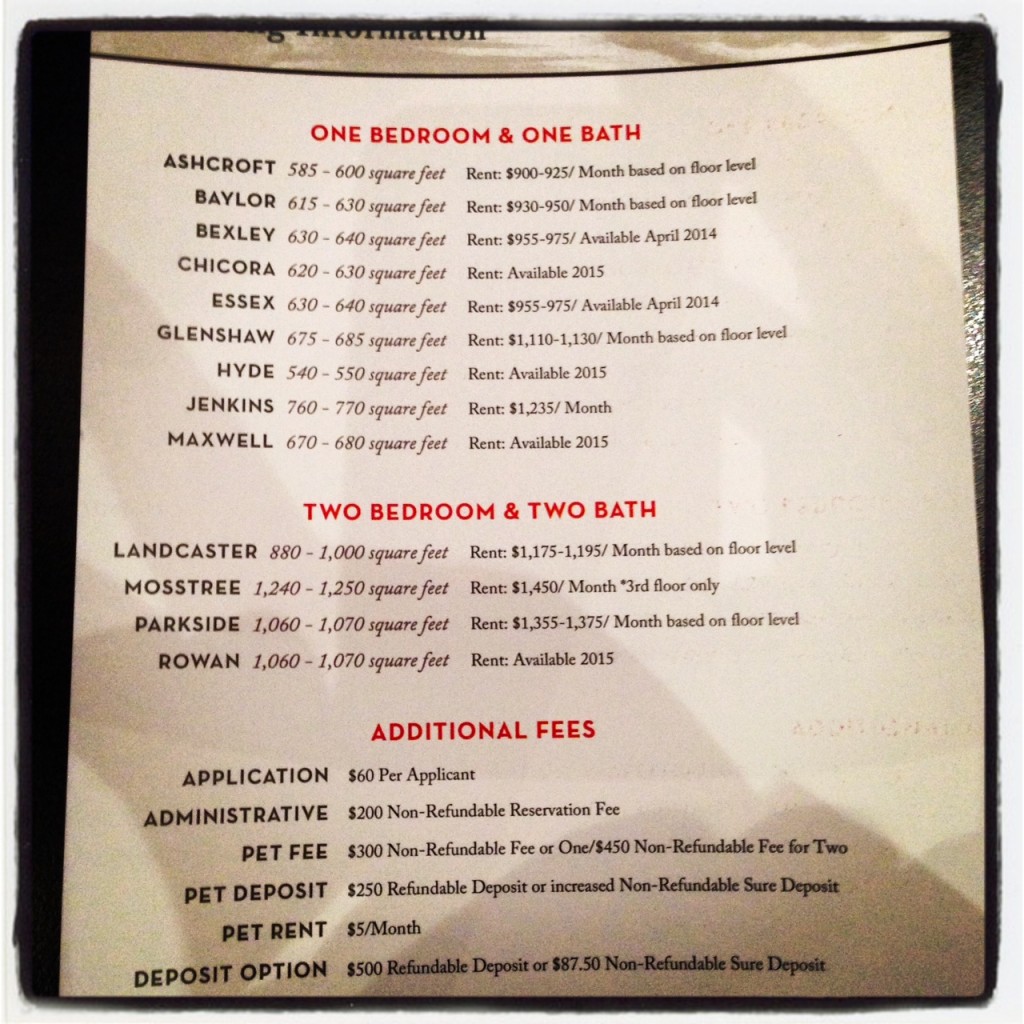 Contact
(877) 367-9478 | Contact via Email
Address