Welcome to The Real Deal With Neil!
My name is Neil Bansil and I am Realtor living and working in the cool and creative neighborhood of Park Circle. I specialize in not only Park Circle, but all Live/Work/Play neighborhoods of Charleston, SC. These communities are places where your home is a short distance to shopping, entertainment, recreation and work. I blog about the best events, the most up-to-date listings, and information that can help you decide which neighborhood is best for you! If you have any questions, just give me a call! (843)714-3855
FIND CHARLESTON REAL ESTATE FOR SALE WITH LIVE/WORK/PLAY INFORMATION!
Communities
The Real Deal Blog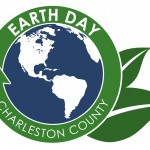 Earth Day Festival 2015 – Charleston County The theme of the 16th annual Charleston County Earth Day Festival is "Protect Our Planet, Conserve Resources!" The event is happening on Saturday, April 18th at Riverfront Park in North Charleston from 11am to 4pm. It's going to a fun event with food, hands-on science based activities and […]
Featured listings
No properties were found matching your criteria. Please refine your search.
Real Deal With Neil on Twitter
Real Deal With Neil on Facebook
Closing Cost Estimator
Traditional Closing Expenses
Discount Points
Origination Fee
%
Lender Processing Fees
$
Credit Report
$
Appraisal
$
Title Insurance
$
Reconveyance Fee
$
Recording Fee
$
Wire and Courier Fees
$
Endorsement Fee
$
Title Closing Fee
$
Title Document Prep Fee
$
Other Fees
$