The Verdi Company – About
The Verdi Company is an award winning Architecture, Interior Design, and Planning firm with over 25 years experience and national certification, including US Green Building Council LEED status.  At Oak Terrace Preserve they offer home buyers a different approach to building a home.  They can work with you to custom design a home based on their own floor plans or draft a new floor plan based on your desires.  They offer a lot of flexibility, but understand that with flexibility and customization, the cost of your new home is often 10-15% more in price than the other home builders.  If you have a custom design in mind, having the Verdi Company see if it can meet your budget is a good option.
Here are some reasons why buyers choose Verdi:
1) They offer in-house architect-designed custom plans – adapted from something you found online, in a book, a house you've seen somewhere… from an existing Verdi plan, or even from scratch.
2) They offer a one-on-one working relationship directly with the owners of Verdi, something you just cannot get from a larger company.
3) They offer a "higher standard" of Green Building in their designs and the materials and systems they offer for selection.
The Verdi Company – SAMPLE Floor plans: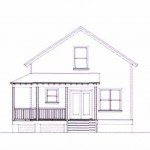 Lowcountry Bungalow
3 Bedrooms
3 Baths
1,572 Sq. Ft.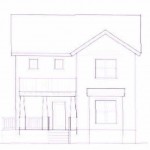 Lowcountry Cottage – Lot 282
3 Bedrooms
2 1/2 Baths
1,716 Sq. Ft.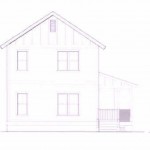 Lowcountry FarmHouse – Lot 295
3 Bedrooms
2 1/2 Baths
1,543 Sq. Ft.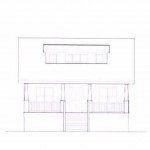 Lowcountry Craftsman – Lot 303
3 Bedrooms (Master on Main)
2 1/2 Baths
1,550 Sq. Ft.
The Verdi Company has many more floor plans to choose from and are able to customize a house to fit many different lot sizes.
If you would like to learn more about The Verdi Company, visit their website here.
Ready to buy your home? Use me as your Buyer's agent!
If you are ready to buy your home, I would love to be your buyer's agent! As a resident of Oak Terrace Preserve and Realtor, I am your best resource for the neighborhood and surrounding amenities!
The fact of the matter is, the builder has their agent looking out for their best interests. Who is looking out for yours? Let me help you buy a home in Oak Terrace Preserve! Just contact me below.
Call me NOW! (843) 714-3855 or send me a message!
[contact_form]
***All information is subject to change without notice. I am providing this information as a buyers agent who is able to assist you when you are ready to buy your new home!***