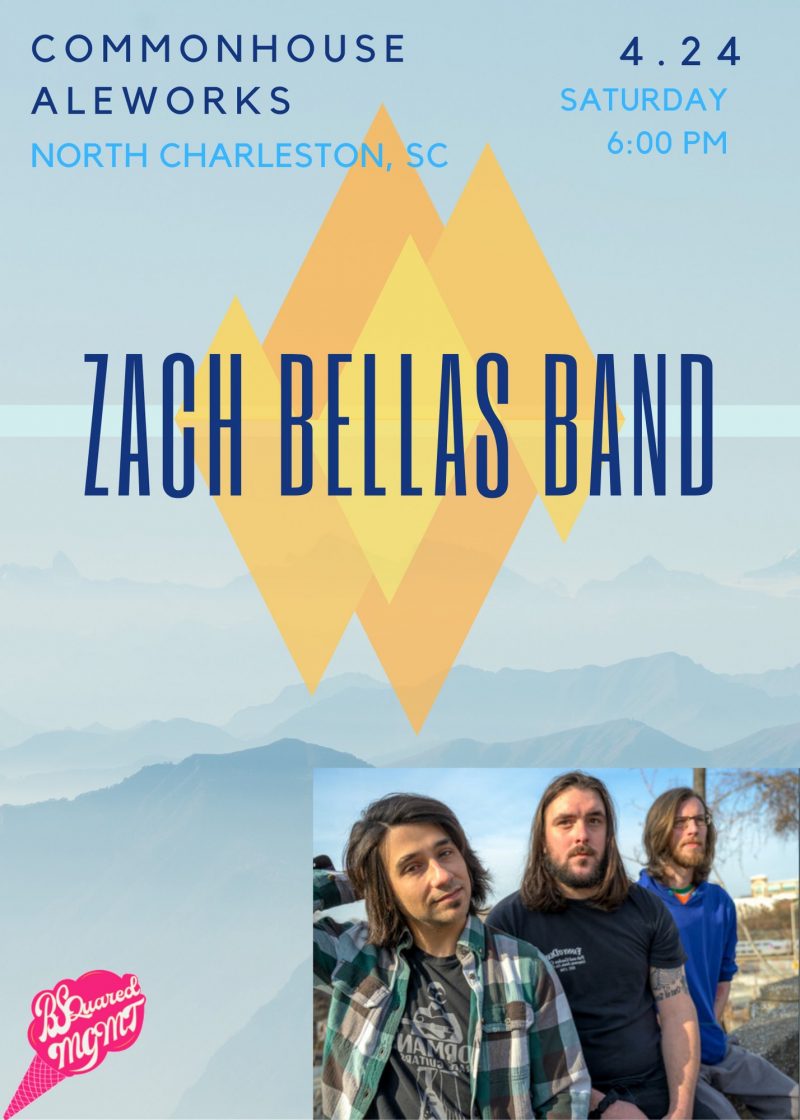 Zach Bellas at Commonhouse Aleworks
Come on out for a night of music from Zach Bellas Music!
This is a FREE show! So come on out and have a great time with some great drinks and music!
Washington DC-based Zach Bellas is an American musician, producer, and founder of the independent recording label SMB Records. He is most well known for fronting the band Groundscore, his work as lead guitar player for The Pasadena Band, and more recently as the leader of a three-piece band featuring Kyle Hadley on Bass and Tom McAteer on Drums called Zach Bellas. Since beginning his professional music career in 2008, Bellas has performed over 1,000 shows all across the USA and internationally, including touring in support of great bands such as Clutch, Corrosion of Conformity, and Flogging Molly. He has also produced and released six full-length albums, two EP's, and several singles through his label, including some key collaborations with Hall of Famer Junior Marvin from Bob Marley and The Wailers, Jean-Paul Gaster from Clutch, and legendary producer Don Zientara. Zach Bellas is sponsored by PRS Guitars and 1710 Percussion.