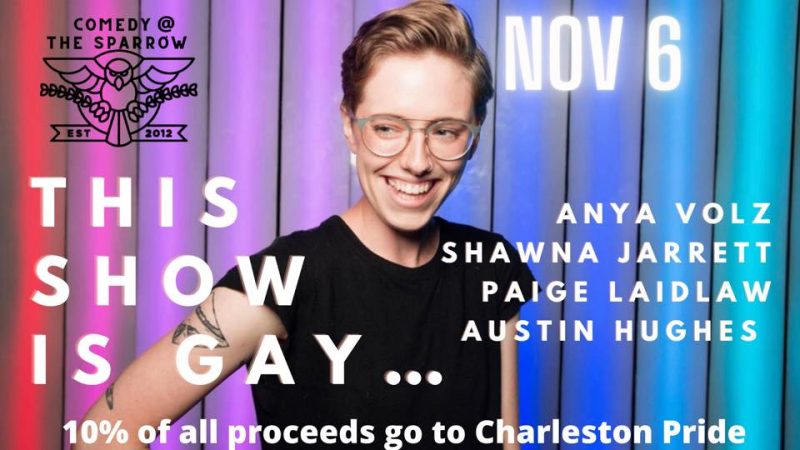 This Show is Gay – Comedy at The Sparrow
Come out and support Charleston Pride and laugh…a lot!!
NYC Comic, Anya Volz. Proceeds go to benefit Charleston Pride.
Anya Volz is a New York City-based comedian originally from Vermont. Her comedy has been described as "surprisingly funny" and "not even that preachy" by men all across America. She is a contributing writer and content creator for Riot Fest, The Hard Times and Macaulay Culkin's Bunny Ears. She has been featured in several national comedy festivals, including Gilda's Laughfest and the Women in Comedy Festival. She produces and hosts the monthly show Thirst Trap With Anya Volz, which has taken place in legendary venues such as Union Hall, Caveat and House of YES, and has been written up in The New York Times and Time Out New York.
Tickets:
$12 GA
$35 Preferred Seating & T-shirt