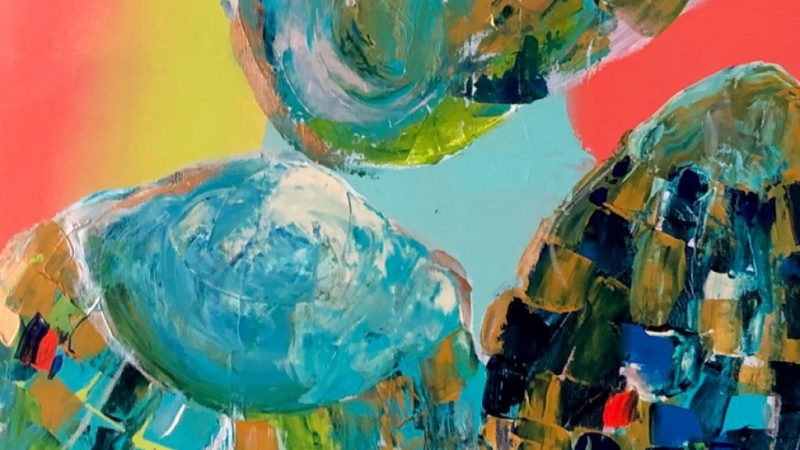 Solo Exhibit – Deborah Kinard's Oh Pearl – The World is Your Oyster
Deborah Kinard, winner of the 2022 North Charleston Arts Fest Poster Design Competition, will display her winning piece, Memories 222, along with a collection of new abstract mixed media pieces in an exhibition titled Oh Pearl: The World is Your Oyster. Curiosity, nature, and love of color inspire her work, which is often experimental and produced through collage and layering techniques using a variety of substrates and materials. As a recent retiree of over 35 years in education, Deborah has had the privilege of spending the last year simply creating and living in her art. These works are the culmination of her newfound freedom to take the opportunities life provides, and a reminder to celebrate the art found in every day.
Gallery Hours
The public is welcome to view exhibitions from 10:00 am-6:00 pm Wednesday-Friday, and Noon-4:00 pm Saturday. The gallery is closed Sunday-Tuesday. Admission is free and free street parking is available on Jenkins Avenue in front of the gallery, as well as on the adjacent streets and in parking lots close by. Staff and all visitors must wear a face covering while they are in the gallery.