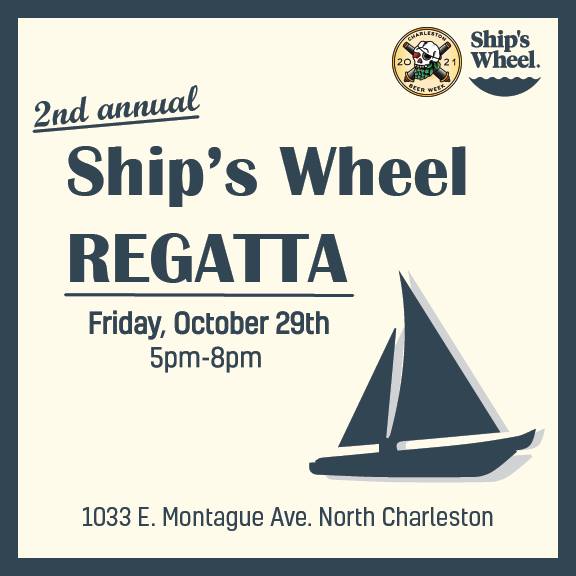 Ship's Wheel Regatta
ALL HANDS ON DECK!
The Ship's Wheel Regatta returns! Yes, you read that right, we are racing boats at the tasting room! We provide the ships and the water, you provide the wind. The bracketed boat race championship is at 7 pm, with trials beginning at 5 pm. Prizes will be awarded to the first place and runner-up captains. To honor Charleston Beer Week, Ship's Wheel is tapping a special bourbon barrel-aged cider keg. So, come on down to the poop deck! We're gonna have a good ol' time setting sail and drinking cider.
Trials 5-7 pm
7 pm championships
$5 to enter
100% proceeds donated to Share Our Suzy.