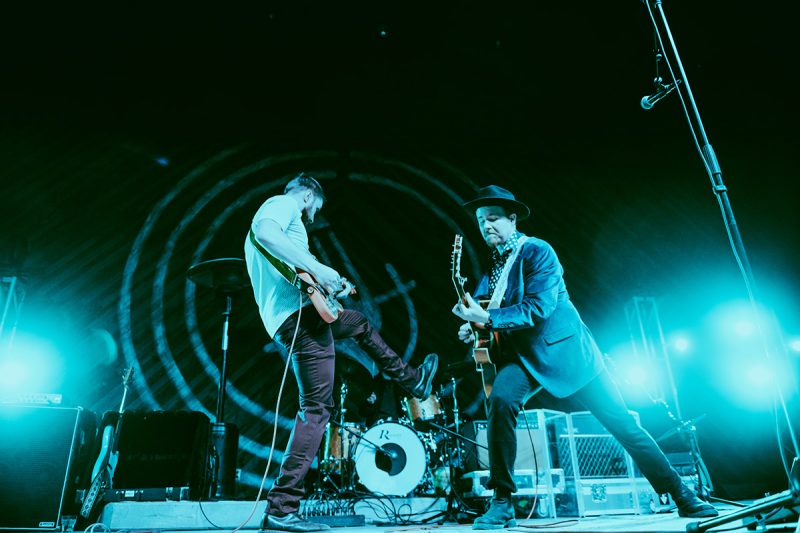 Safe Sounds @ Firefly Distillery Presents The High Divers
Firefly Distillery and Ear for Music today announced that their "Safe Sounds at Firefly Music Series" will return this spring. Tickets go on sale to the public on Wednesday, February 10th at 10 am.
Each concert in the outdoor summer series will run from 7 pm to 10 pm in the Park Circle distillery's 4-acre field. Doors open at 6 pm.
DJ NattyHeavy is back to emcee the series and spin during set breaks. There will also be different food trucks each week and beer and wine available to purchase.
Here's a look at the spring schedule:
Saturday, May 15 – The High Divers with She Returns From War
The High Divers' touring has ground to a painful halt as the resurgence of Covid-19 threatens the health and peace of mind of concertgoers. "We have no idea when we'll be able to tour again," says keyboardist and vocalist, Mary Alice Mitchell, "And this was going to be a great year for us". This October marks six years as a touring band, and the group has the songs, stories, and scars to prove it.
Formed in 2014, The High Divers hit the ground running playing shows regionally around South Carolina, recording their debut album, "Riverlust", and building a fan base that quickly fell in love with their raucous live shows. The follow-up album, Chicora, was released to much critical acclaim and found itself seated on many "Best Of" lists. Perhaps the band's most well-known work was 2019's "Ride With You" EP produced by Jason Isbell guitarist, Sadler Vaden, who is credited with "Getting the band out of its comfort zone, and into some close to the vest songwriting", according to bassist and singer, Kevin Early.
It's not just the sound that shifted with Vaden's guidance. He also helped make the song selections for this EP and opted for the ones that Luke and Mary Alice were a little more uncomfortable with sharing. That's how they knew they were the right picks. The lyrics stray from carefree, frolicking 2015 hit "Summertime" and 2017′s shimmery, butterfly-inducing "Fall In Love So Fast" into some somber subject matter. The disc touches on suicide, bullying, abuse, depression, and PTSD. "If you don't do something that really scares you, you're not going to grow," says Mary Alice, who sings "Our Love is a Fire," which is about an abusive relationship she was in for four years as a young teenager.
While it's unclear what the future of touring looks like, and how the music business as a whole will weather the storm that is Coronavirus, one thing remains certain; The High Divers have a lot more to say, and are hell-bent on adapting to whatever the post-Covid world throws at them.
Thursday, May 20 – Jimmie Allen
Saturday, May 22 – The Reckoning
Saturday, May 29 – Idlewild Revival – A Tribute to the Allman Brothers
Saturday, June 5 – Motown Throwdown
Saturday, June 12 – Night Moves with Taylor Hicks – A Tribute To Bob Seger
Saturday, June 19 – Elise Testone & BlackNoyze and special guest Brandon "Taz" Niederauer
Saturday, June 26 – The Midnight City Band
Capacity will be limited to 10% in order to keep guests safe in their VIP "Safe Sounds Squares" for each concert. A square secures 4 guests a 10 x 10 footprint on the field, separated on all sides by 8-feet. Single back lawn tickets are also available for select concerts.
This series is ticketed and 21+. Firefly encourages guests to bring their blankets and chairs to enjoy the concert but requests that they leave dogs, children, and outside food and drink at home.