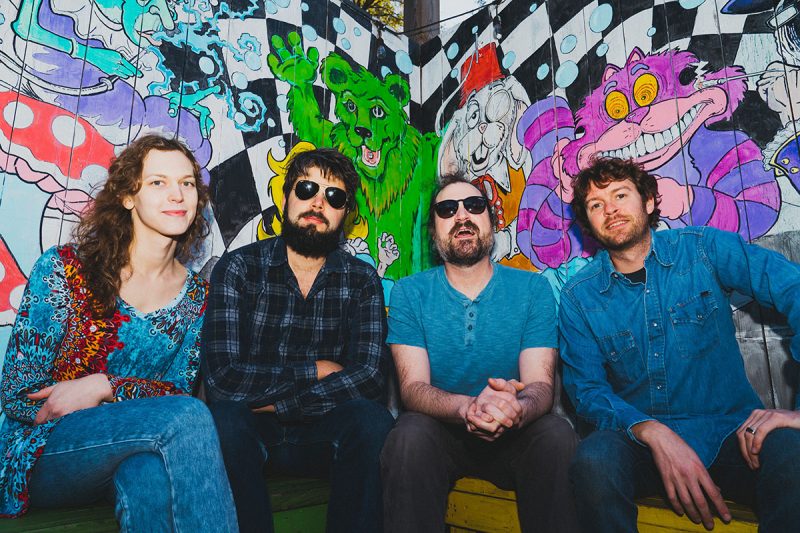 Safe Sounds @ Firefly Distillery Presents Runaway Gin: A Tribute To Phish
Firefly Distillery and Ear for Music today announced that their "Safe Sounds at Firefly Music Series" will return this spring. Tickets go on sale to the public on Wednesday, February 10th at 10 am.
Each concert in the outdoor summer series will run from 7 pm to 10 pm in the Park Circle distillery's 4-acre field. Doors open at 6 pm.
DJ NattyHeavy is back to emcee the series and spin during set breaks. There will also be different food trucks each week and beer and wine available to purchase.
Here's a look at the spring schedule:
Saturday, May 8 – Runaway Gin – A Tribute To Phish
With over 350 shows performed since their inception in 2014, Runaway Gin is the World's Ultimate Phish Tribute Band. They have also been voted the Best Phish Tribute in the World two years in a row. On July 4th, 2015, after the second show of the Grateful Dead GD50 run, Runaway Gin sold out the Hard Rock Cafe in Chicago and catapulting them from a Southeastern regional act onto the National scene.
The members of Runaway Gin are long-time Phish fans who have united with the goal of creating musical moments inspired by Phish. The band's song list is constantly growing and their improvisational and communication skills are constantly developing independently and together. Like Phish, Runaway Gin will never play the same show or jam the same way twice making every show a unique experience and every moment pure artistic creation.
Thursday, May 13 – TBD
Saturday, May 15 – The High Divers with She Returns From War
Thursday, May 20 – Jimmie Allen
Saturday, May 22 – The Reckoning
Saturday, May 29 – Idlewild Revival – A Tribute to the Allman Brothers
Saturday, June 5 – Motown Throwdown
Saturday, June 12 – Night Moves with Taylor Hicks – A Tribute To Bob Seger
Saturday, June 19 – Elise Testone & BlackNoyze and special guest Brandon "Taz" Niederauer
Saturday, June 26 – The Midnight City Band
Capacity will be limited to 10% in order to keep guests safe in their VIP "Safe Sounds Squares" for each concert. A square secures 4 guests a 10 x 10 footprint on the field, separated on all sides by 8-feet. Single back lawn tickets are also available for select concerts.
This series is ticketed and 21+. Firefly encourages guests to bring their blankets and chairs to enjoy the concert but requests that they leave dogs, children, and outside food and drink at home.