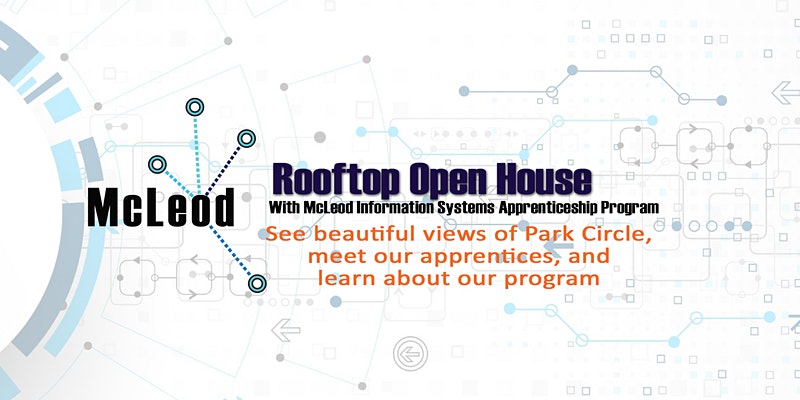 Rooftop Open House – McLeod Information Systems
Enjoy rooftop views of Park Circle with our company leaders as you learn about our apprenticeship program and how it impacts our community.
MIS is hosting an open house to highlight the cybersecurity apprenticeship program. A rooftop happy hour will follow where you can meet with company leaders. Our CEO, Apprenticeship Director, Director of Small Business, and apprentices will be available to discuss the apprenticeship program, how it impacts the community, and the financial resources required to sustain the program. We will also provide information on how to partner with the company to assist the apprentice in meeting their career goals.
Sponsored by: Verkada and Big Boned BBQ
*North Charleston city regulations regarding Covid-19 will be followed