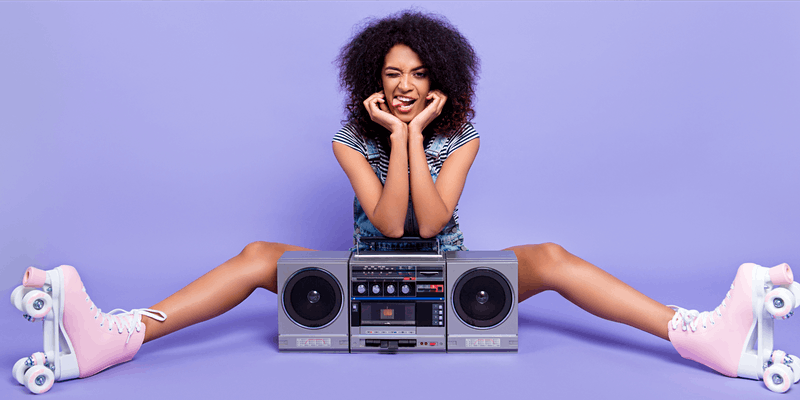 Roller Dance Workshop at Firefly Distillery
Saturday, September 18, 2021
10-11 a.m. Please arrive at least 15-20 minutes early to get geared up and stretch, etc. The workshop will begin promptly at 10 a.m.
Ages: 14+
Grab your skates and get ready to roll!
Roller skating has experienced a huge surge in popularity thanks to COVID-19 and more people than ever are becoming obsessed with 8 wheeled shoes. While watching skating tutorials online can be helpful, learning in-person from a professional instructor is the easiest and fastest way to up your skating game!
During this workshop, you'll learn a variety of fun roller dance moves and choreography geared towards beginner to intermediate level roller skaters. Each move will be broken down so that you fully understand the movement and balance required and all questions are welcomed! We'll also work on how to transition smoothly from one movement to the next.
Along with learning choreography and fun moves, you'll also learn a ton of tips and tricks to help make your skating look effortless and stylish at the same time. This will also be an excellent opportunity to ask questions about anything skating-related!
This workshop will be taught by SkateIA Certified Instructor and roller skating pro, @SutherlandSkates.
What to Bring:
Protective Gear – Always remember that safety is sexy! You are welcome (and encouraged) to wear protective gear during this workshop.
Water – We'll be skating outside, so please be sure to hydrate.
Skates – Any kind of roller skates, stoppers and wheels will be suitable for this workshop. Gummy wheels will be best.
About the Instructor:
Sutherland (she/her) laced up for the first time over 20 years ago and roller skating has been her passion ever since! She's dabbled in nearly every skating style you can imagine – from roller derby, to jam skating, to park skating – and now her focus is on strengthening and growing the skating community around the world. Her attention to detail makes breaking down even the most complex moves second nature, and her teaching style is upbeat yet patient.
She is a certified roller skating instructor who teaches skaters all over the world on a weekly basis. She teaches beginner, intermediate and advanced levels, as well as roller pole and skate park classes. Sutherland has roller-skated on television 5 times and has also skated in 8 countries around the world.
All skill levels are welcome to join this workshop, but you must be at least 14 years of age. Anyone under the age of 18 will need an adult present to sign a waiver prior to the start of the workshop.
You can follow Sutherland's skate adventures on social at @SutherlandSkates and via her website, SutherlandsSkateCo.org.
THERE IS LIMITED SPACE AND THIS EVENT WILL SELL OUT, SO PLEASE PURCHASE YOUR TICKETS EARLY.
*Please note that refunds can not be offered, but you do have the ability to transfer your tickets to someone else if you are unable to attend the workshop. Please contact awakenspanda@gmail.com with any transfer requests.