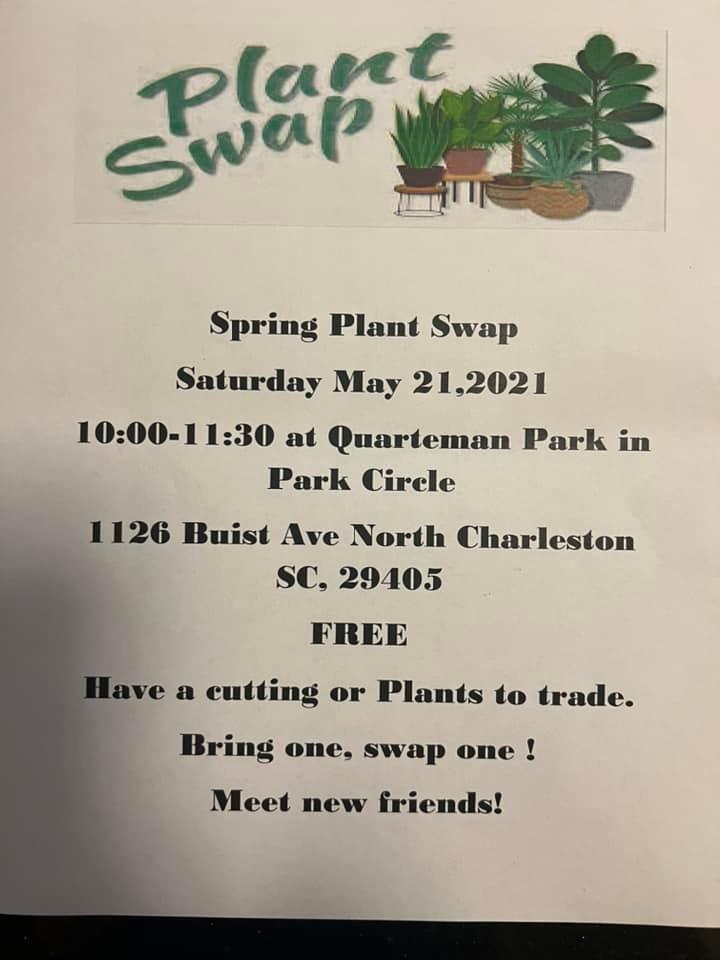 Plant Swap
Seed and plant exchanges allow gardeners in the community to come together and share seeds, cuttings, and transplants from their own gardens to swap with others.
10 am-10:30 am SIGN UP, SET UP STARTS and browse….10:30 am swap OFFICIALLY begins…
Bring ALL your extra plants, if it grows, it will go! Including Houseplants! Also any garden-related items, Hoses, Garden Art, Containers, Etc.
We are having it in Park Circle at Quarterman Park( by the Duck pond)