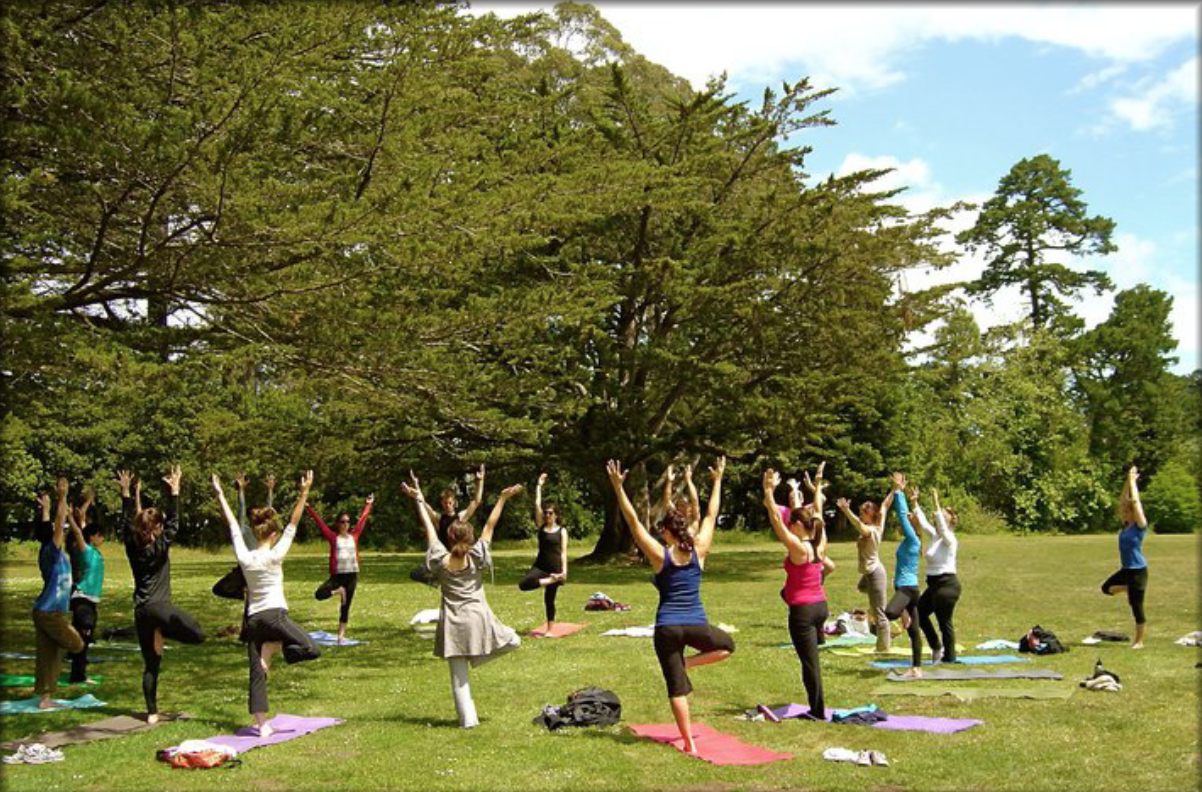 Outdoor Slow Flow Yoga with Masie – Barefoot Yoga
Outdoor Yoga has a NEW Location for our judgement-free, beginner-friendly weekend classes.
5200 Lackawanna Blvd
9:30 am
All genders welcome
$10 pay when you get there by Venmo or cash
Adults ONLY (not for children)
Bring your mat, bug spray, and water
Arrive 5-10 mins early
45-minute class
Find our group in the community grassy area in front of N. Charleston Creative Arts School. We meet under an oak tree close to the playground. Lots of parking available.
Masie has been teaching yoga for 10+ years and she offers an all levels traditional style of hatha yoga that focuses on the breath and our need for personal modifications of the poses. We are NOT a power yoga class!! The most important thing she can teach you is how to focus on yourself and how the yoga poses teach us about our bodies. Yoga should be a fun experience – join our group and let's enjoy some body movement together!
No prior yoga experience is needed!
Class cancellations, due to weather, will be posted on our FB/IG Social Media Pages.
FB/IG/TikTok @hellobarefootyoga
All genders are welcome!
Adults only – not for children!