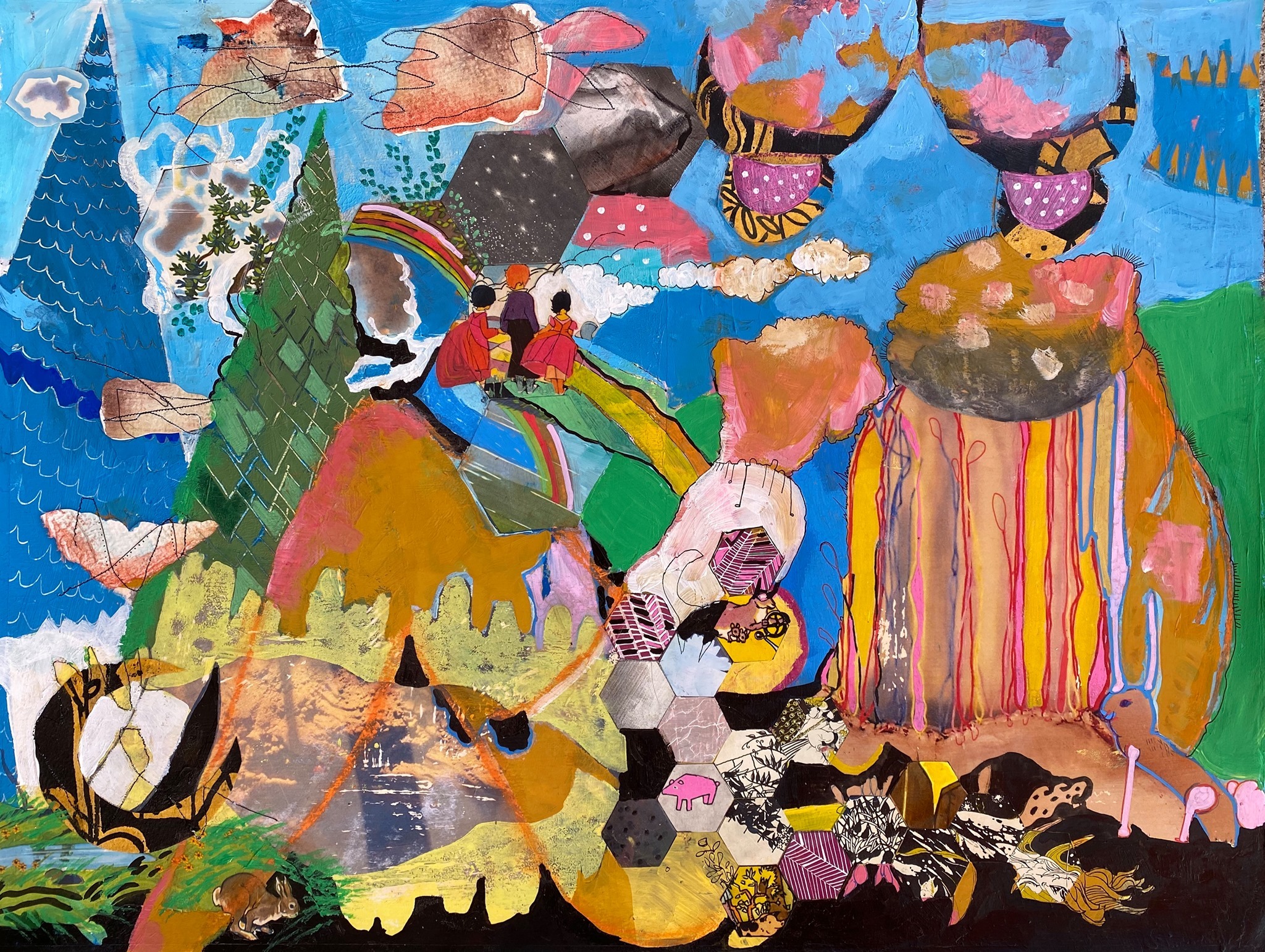 Opening Reception for Loose Parts, New Work by Christine Bush Roman
An exhibition of more than a dozen new mixed media paintings by Christine Bush Roman will be on display at Park Circle Gallery throughout May 2021. The exhibit will also feature "Oak Circus," the winning piece submitted for the North Charleston Arts Fest Poster Design Competition.
The gallery is located at 4820 Jenkins Avenue in North Charleston. Admission is free. The public is invited to meet the artist at the gallery during a reception on Friday, April 30, 2021, from 6 – 8 pm. This event will take place concurrently with the Arts Fest Arty Block Party on East Montague Avenue. T-shirts and posters featuring the winning design will be available for purchase during the festival. This event is presented as a component of the 2021 North Charleston Arts Fest.