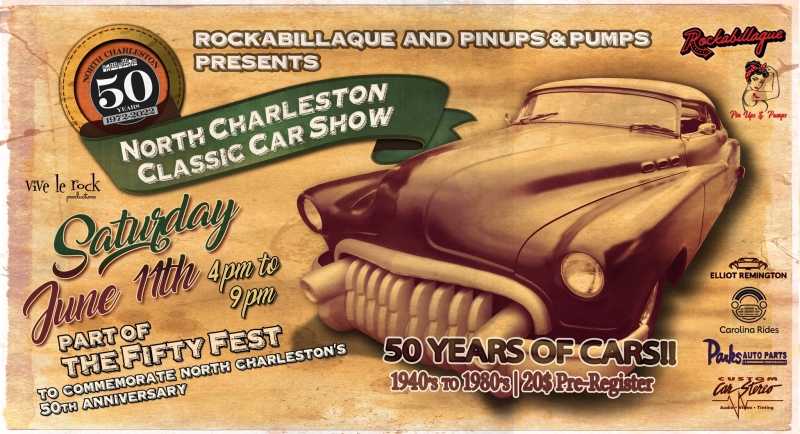 North Charleston Classic Car Show
Join us Saturday, June 11th, from 4 to 9 pm for our "North Charleston Classic Car Show" as part of the "Fifty Fest" to commemorate North Charleston's 50th Anniversary!! More Info & Register here:
www.rockabillaque.com/nchascarshow
Featuring over 11 Car Show Categories this Car Show will take place in the historic olde village neighborhood of Park Circle as part of the Celebration!
Only $20 to register and enter your vehicle for the show online and featuring trophies, prizes and more!! The Car Show will also feature live music, contests, vendors and other features to be announced soon!
Presented by Rockabillaque and Pinups and Pumps. Sponsored by Elliot Remington, Parks Auto Parts and Carolina Rides!