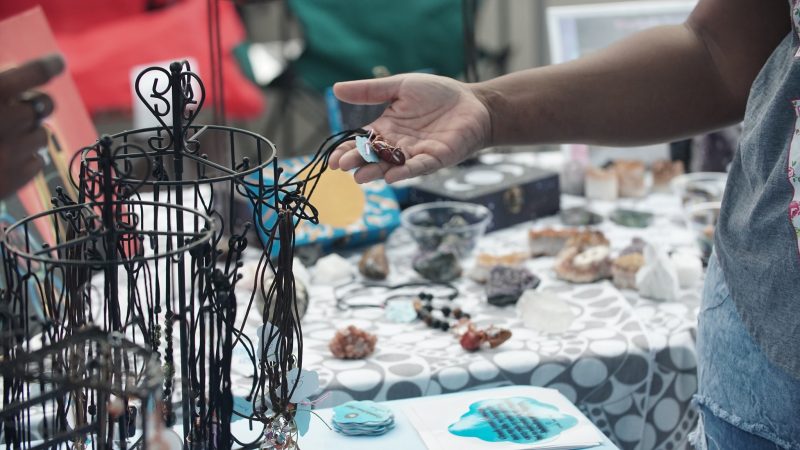 North Charleston Arts Fest Arty Block Party
FREE Socially distanced street market with live music!!
Head to North Charleston's Olde Village on East Montague Avenue (between Jenkins & Virginia Avenues) for the Arts Fest Arty Block Party, a socially distanced street market with live music and roving entertainers! Vendor booths featuring local artists, makers, and arts-related businesses and organizations will line the street.
Musical entertainment for the evening kicks off at 5:00 pm with funky tunes by local saxophonist Louis Dixon and his band, The Louie D. Project. A staple in the Charleston area's club and events scene since 2003, the quartet performs a dynamic mix of post-modern funk, soul, jazz, blues, and beach tunes that is sure to get the street groovin'.
From 7:00 – 8:30 pm, Amani Smith & the Give Thanks Band will deliver their brand of Roots Reggae with a heavy-hitting rhythm section, guitar solos with rock flair, and smooth vocals. The group will perform covers along with originals from their latest release Songs from the Film of Life.
Roving entertainers include comedy juggler & unicyclist Mark Lippard, Matt Gravity and the One-Man Band, and balloon twisters from Island Paradise Balloon Art.
Be sure to grab a bite or a beverage from one of the many surrounding restaurants and bars. It's an art-filled evening of fun for the whole family!
***Patrons are asked to wear a face-covering and practice social distancing when attending festival events.***