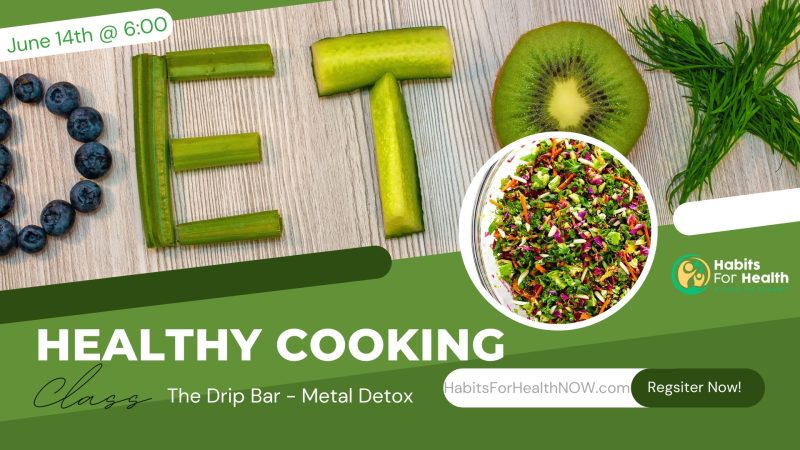 Metal Detox – Food Served
Are toxic metals affecting your health? Be sure to join us and learn how to detox from heavy metals. Where do they come from? How can we remove them?
Special Guest Speaker from "The Drip Bar"! Just for attending you will receive a complimentary Vitamin Shot!
PLUS an opportunity to win a BIG Prize! Menu: Delicious Detox Salad, Liver Cleanse Soup & Blueberry Detox Smoothie
PLUS learn about opportunities to become a Wellness Warrior and bring healthy home cooking to the South!