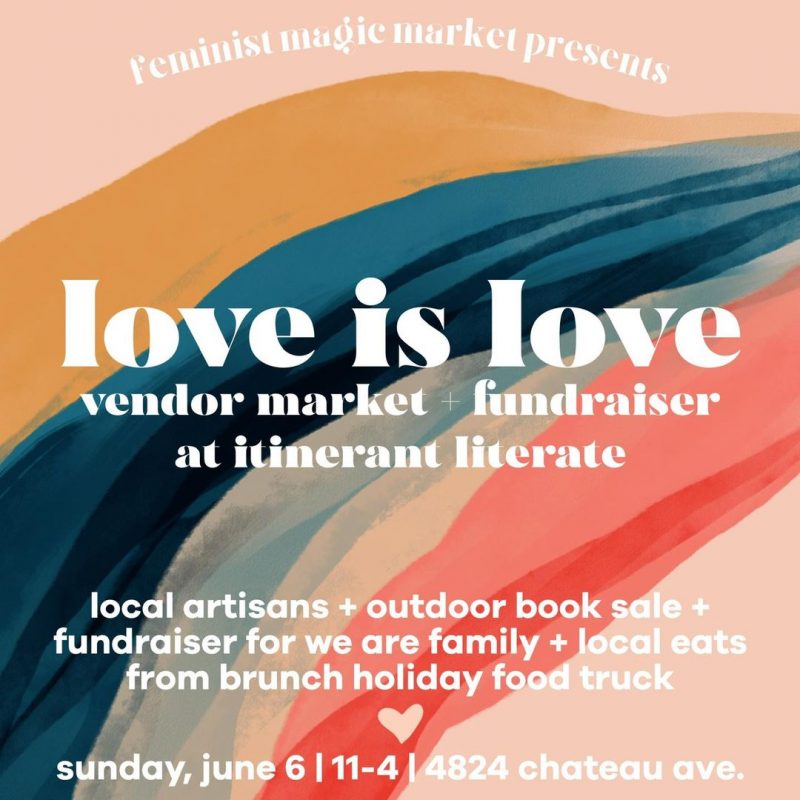 Love is Love – Feminist Magic Market
Join the Feminist Magic Market on June 12th (Originally, June 6th, but rescheduled due to rain) at Itinerant Literate Books from 11-4 for our Love is Love Market, as we celebrate Park Circle's Pride + our wonderful community!
We have an incredible line-up of local vendors and delicious food from Brunch Holiday!
We will be selling some cute Feminist Magic swag to raise money for We Are Family Charleston.