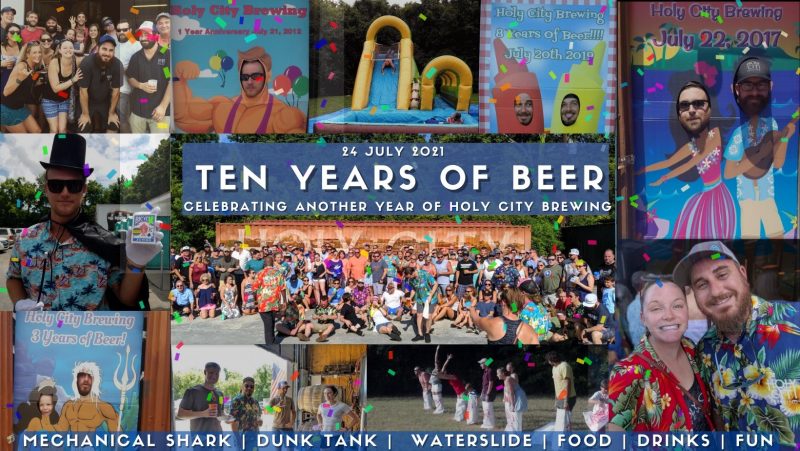 Holy City Brewing 10-Year Anniversary Party
It's our ten-year birthday party! We're going to tap some new brews that you've never seen before, and we'll have some old rare small-batch stuff that we've been saving for just this occasion!
We're still working out details for the music and the food specials, but you can rest assured that there will be a mechanical shark, a dunk tank, a water slide, and plenty of fun to be had! Check back for event updates. Cheers!