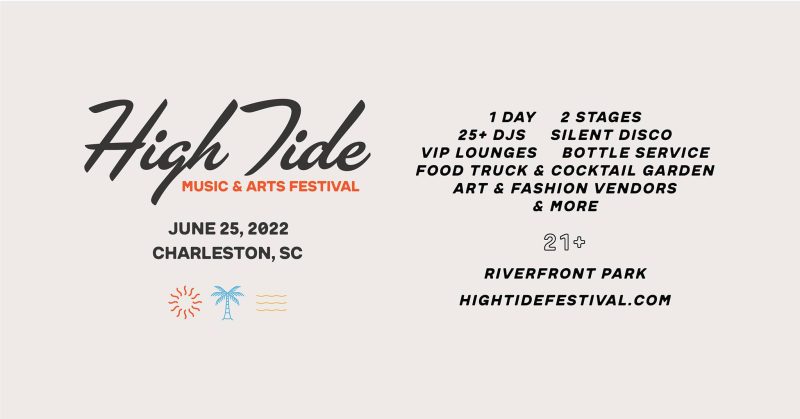 High Tide Music and Arts Festival 2022
High Tide Music & Arts Festival is making its debut on June 25th, 2022 at Riverfront Park in Charleston, South Carolina.
High Tide is an immersive music + lifestyle experience focused on creating special moments set against picturesque, coastal destinations, making the destination as important as the journey. From our sun-kissed lineup, made up of some of the biggest names in electronic music, to the high-profile brand partners, High Tide is a day about making the kind of memories that will last a lifetime.
Tickets on sale now!