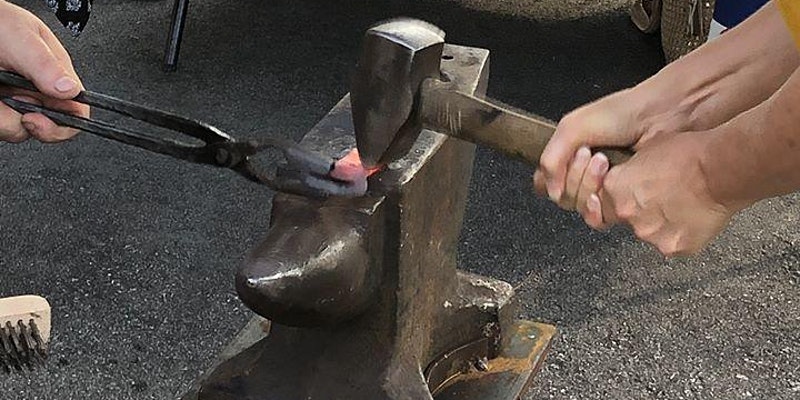 Forge Your Own with Angry Giant Forge at Holy City Brewing
Forge a bottle opener, oyster shucker, steak turner or fire poker ($45) On site upgrades: Horseshoe knife ($30), Railspike knife ($55).
Please join Jason Redick, owner of Angry Giant Forge, LLC and Forged in Fire Champion (Season 2: Episode 6) for a unique opportunity to forge your own item.
Jason has been a full-time blacksmith/bladesmith for 15 years. He offers a variety of classes for all ages at his home shop in Fletcher NC and his location in Charleston SC. When he is not teaching classes or doing events, he creates custom knives and blacksmith pieces for his clients.
Please wear closed-toed shoes, eye protection, and a face covering to the event.
(Covid 19 precautions taken)