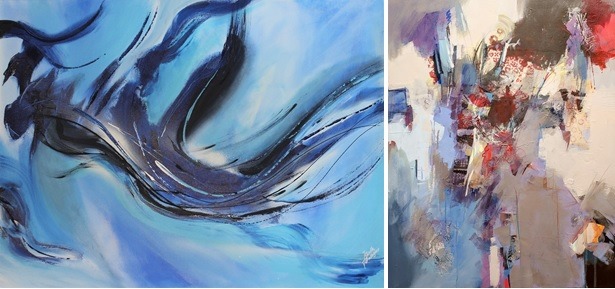 Exhibit Reception – Christopher Murphy & Julia Coello Gallagher
Join local artists Christopher Murphy and Julia Coello Gallagher for a free public reception in honor of their concurrent solo exhibits at Park Circle Gallery!
In his exhibit, "Careful Chaos," Charleston-based artist Christopher Murphy presents a collection of new mixed media paintings that explore the human experience and express the intangible concepts which only exist in the realms of mind and spirit. Venezuelan native and longtime Summerville-based artist Julia Coello Gallagher presents acrylic and mixed media paintings in her exhibit titled "Free Form Wanderings." Julia layers color and texture with experimentations in form to create intriguing abstract expressionist painting.
Free public reception: Friday, June 4, 5-7 pm
On view: June 2-26, 2021
Gallery hours: Tuesday-Friday 10am-6pm, Saturday 12pm-4pm
Free Admission