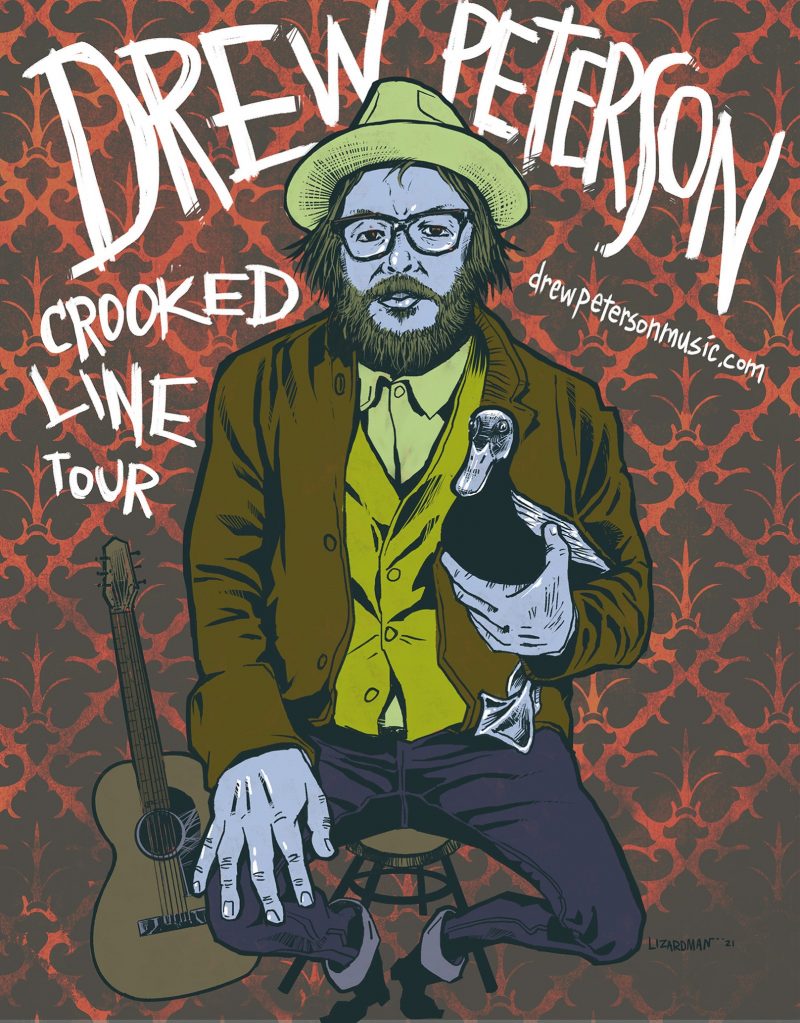 Drew Peterson Crooked Line Tour at Commonhouse Aleworks
Join Drew Peterson at Commonhouse Aleworks for his Crooked Line Tour, Part 2! Original Lyric-heavy Americana.
Drew Peterson comes from a long line of musically inept Norwegian Farmers (unless you count his Grandpa Pops, the town drunk, who played the harmonica and concertina for booze). Born without natural talent, Peterson tackled his musical endeavors the way he had been taught while growing up on a farm in rural Minnesota – hard work and lots of practice. And practice is what he's been doing for 20 years. With clever, dry humor, thought-provoking lyrics, and a performance style that can transform from intimate listening room to rowdy festivals and bars, Peterson always gives his heart and soul to the stage.
More info at drewpetersonmusic.com