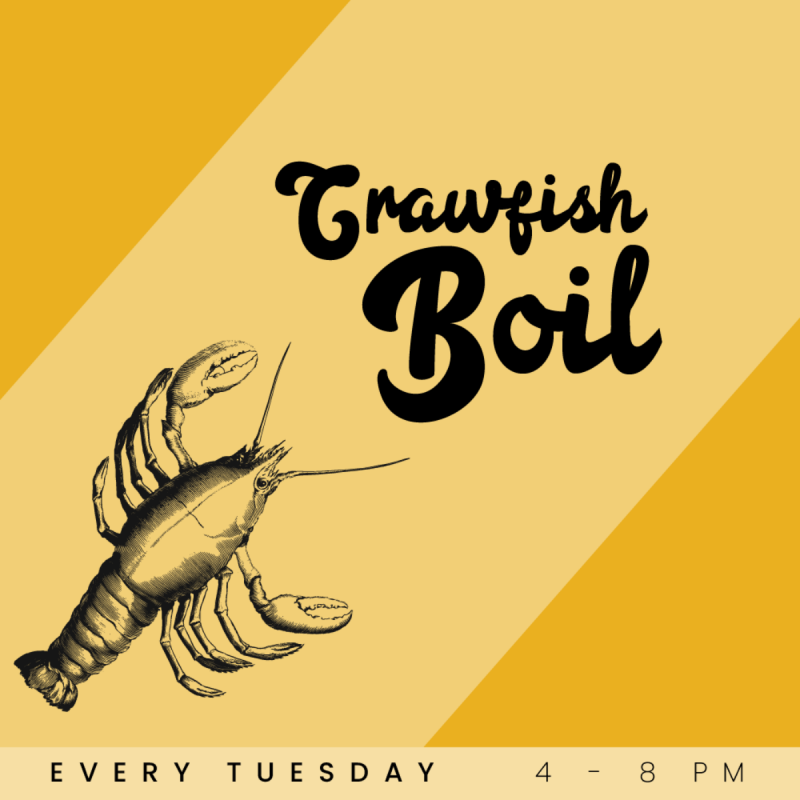 Crawfish Boil Tuesdays at Lola
Every Tuesday from 4 – 8 pm, stop by Lola for live Louisiana crawfish with smoked sausage, potatoes, corn, mushrooms, and onions. Sold in one or two-pound trays.
*Always check with LoLA prior to going to make sure they have crawfish available and to confirm cost!