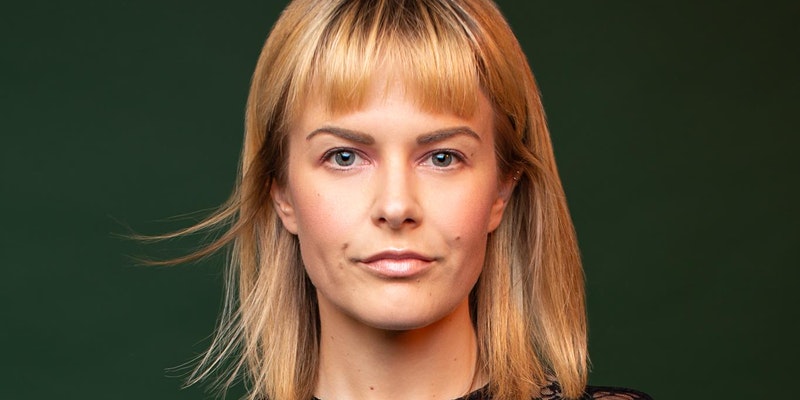 Comedy Night at Southern Roots with Rosebud Baker
Keith Dee and Creekside Comedy bring you another incredible night of Stand Up Comedy with Rosebud Baker on the Wicked Weed stage at Southern Roots Park Circle.
Three shows, 7 PM Friday, and 7 or 9 PM Saturday. Make sure you sync up with your friends so you don't show up different times (It's happened).
Rosebud Baker is a New York-based comedian, actress, and writer. In 2018, she was selected as New Face of Comedy at Montreal's prestigious Just For Laughs Comedy Festival 2018. The Village Voice named Rosebud as The Very Best of Just For Laughs New Faces Showcase stating "Baker's no-nonsense, wickedly dirty routine cut through the evening like barbed wire." Baker's intensely personal, remorselessly dark brand of humor stood out to viewers in the Amazon Video docu-series, "Inside Jokes" which documented her journey to the festival from auditions, to callbacks, to the showcase itself.
Since then, Rosebud has appeared on Comedy Central Standup "This Week At The Cellar," and "Stupid Questions w/ Chris Distefano." She has toured with and featured for some of the biggest names in comedy, including Amy Schumer, Michael Che, Bert Kreischer, Colin Jost. Rosebud was chosen to perform at Comedy Central's CLusterfest in 2019, and went on to write for "The Comedy Central Roast of Alec Baldwin" and to perform in "Bill Burr Presents The Ringers," as well as Will Smith's new standup series, titled "This Joka."
Her new podcast, "Devils Advocate w/ Rosebud Baker" is now available on All Things Comedy