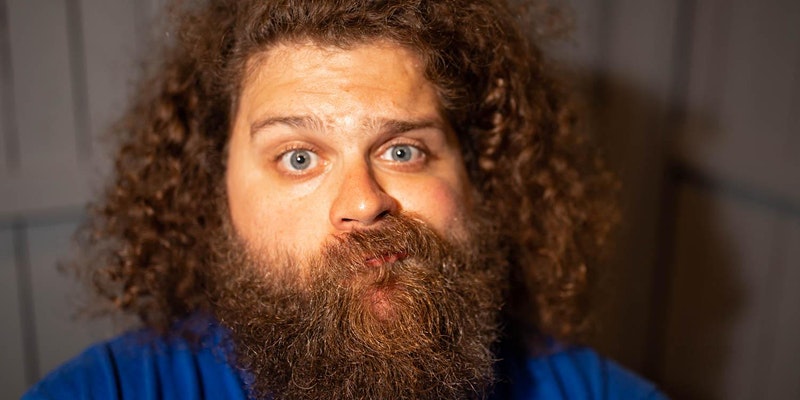 Comedy Night at Southern Roots Park Circle with Zach Martina
Keith Big Daddy Dee brings you another incredible night of stand-up comedy with the hilarious Zach Martina. Buckle up for this high-energy blast of hilarity.
There are three shows, one Friday at 7 pm, two Saturday at 7 and 9. Make sure you and your friends get tickets for the same show. Trust me, it happens.
These shows start on time and usually sell out. Please arrive early and choose your seats. Large groups that show up late may not be seated together.
Southern Roots Park Circle has a full dinner and bar menu. You can come early and stay late and hang out in the bar area. There will be full service in the showroom as well.
About our comedians:
Thus far, life has exceeded the expectations of Zach Martina. He certainly never thought some stranger would be reading to find out more about him but here we are. Here's what you need to know – He loves his wife, his daughters are a constant source of inspiration, and his hair is real. Also worth noting – he's not angry, he's just passionate about the inane topics he chooses to ponder. HE'S NOT SCREAMING; HE'S MAKING SURE YOU HEAR HIM!!!
Zach brings his big energy to crowds across America delivering dark jokes in a delightful manner whilst pointing the finger of blame at everyone except himself. You've heard him on Dumb People Town, The Bonfire, and his debut album "Skunkman" which spins regularly on Sirius/XM. He's performed at the Red Clay, 10,000 Laughs, and Limestone Comedy Festivals, as well as part the Best of the Midwest at Gilda's Laughfest; in addition to sharing the stage with Rory Scovel, Big Jay Oakerson, the Sklar Brothers, Chad Daniels & Kyle Kinane.
Christian Johnson is a clean comedian from Charlotte, NC. Since 2017 when he started his standup comedy career he's been traveling from city to city and growing his fan base. He has performed in comedy festivals and was named a 2018 residency holder at The Comedy Zone in Charlotte. In his career, Christian has had the pleasure and opportunity to feature for JJ Williamson, Damon Williams, Shaun Jones, Nikita B, and host for Ali Siddiq and Damon Wayans. He has also opened up for AJ Johnson, social media sensations Shuler King, and The Christi Show, as well as the legendary Sinbad. Christian was also named a semi-finalist in the Kenan Thompson ultimate comedy experience showcase in February 2020. I'm 2021 Christian made his television debut on AFROTV's "Funny Not Famous". Christian Johnson is a rising star with contagious good energy, a unique style, and refreshing clean comedy.