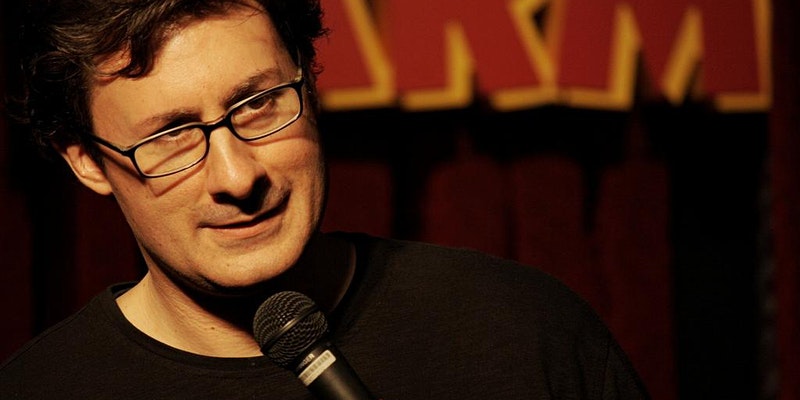 Comedy Night at Southern Roots Park Circle with Costaki Economopoulus
The biggest name in comedy is coming to Southern Roots Park Circle. Costaki Economopoulus, a regular on the Bob and Tom show, will be doing three shows over two nights. He will be joined by Joel Byars (Hot Breath!, Comedy Central). Don't miss this incredible show.
You may have seen him recently on a Showtime Special. Or on Comedy.TV, Last Comic Standing, or NickMom Night Out. Over the years, Costaki has performed in all 50 states, covering the country's best clubs, hundreds of beautiful theaters, dozens of colleges, and some of the worst bars in America.
Also, a talented writer, Costaki's jokes have appeared on The Tonight Show, The Late Late Show, and Best Damn Sports Show Period. He was a writer for BET, where he was staffed on two of their hit shows. He wrote jokes for Bette Midler's Kiss My Brass Tour. Costaki spent Spring Break one year in Cancun writing on the MTV show Parental Approval. He also wrote daily for The Complete Sheet, a DJ prep service that goes out to almost 500 stations worldwide.
But he is easily best known for regular segment on the syndicated Bob & Tom Radio Show that reaches some five million people in 140 markets. And that segment has spun off into "Quick Snaps," the all-NFL topical version, which has a weekly home during the season on Sirius XM Satellite Radio. "Quick Snaps" is also a podcast, and appears weekly on several independent radio shows all over the country. This national exposure has opened the door to Costaki's dream: people coming to see his live performances "on purpose."
Joel Byars is an award-winning comedian, podcaster, and Trophy Husband. Beyond the stage, Joel has been a writer for Comedy Central, The Weather Channel, and even the author of his own book, Finding Your Funny. His podcast, Hot Breath!, has been described by NPR as "discovering the desire to be a comedian, their craft and their unifying bond found within the world of stand-up comedy." Everyone of all ages is guaranteed to laugh and learn at a Joel Byars show.