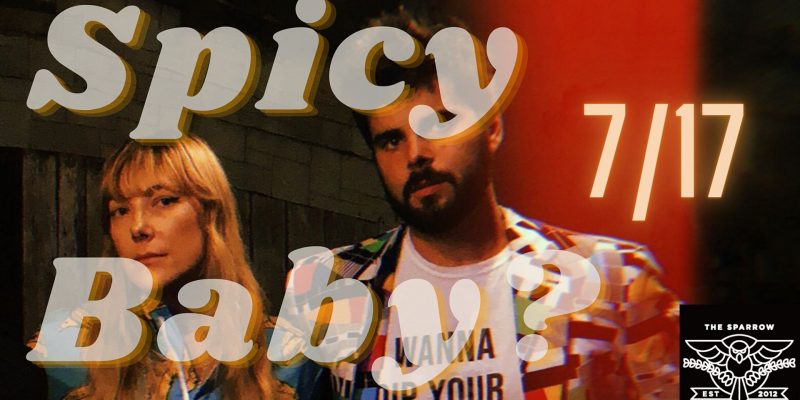 Comedy at the Sparrow with Spicy Baby
A night of comedy, music, and Spice. Join an epic night of 2 members of the greatest band on earth, Sexbruise?
Spicy Baby is a new Charleston duo created by John Pope and Julie Slonecki, two singer/songwriters and multi-instrumentalists, and comprise 1/2 of the band Sexbruise?. The duo plays a combination of covers, originals, and improvised songs ranging from electro-pop to folk to rap to country. They have written 30+ songs together and won numerous Charleston City Paper Awards including Song of the Year, Music Video of the Year, and Experimental Artist of the Year from their work with Sexbruise?.