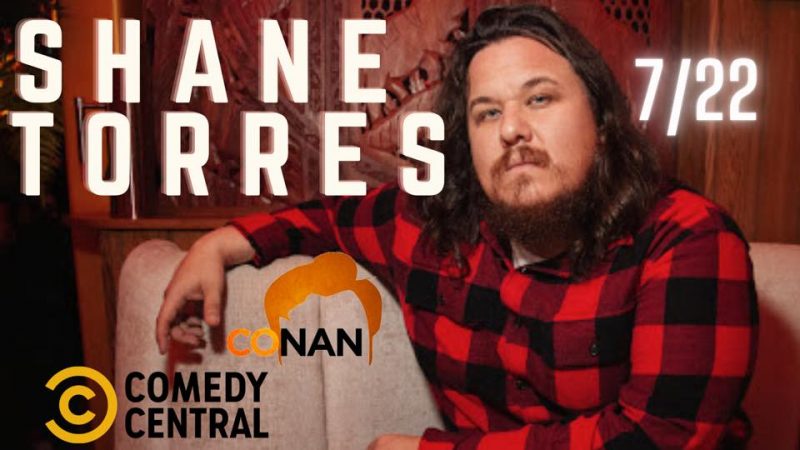 Comedy at The Sparrow with Shane Torres
Shane Torres is a stand-up comedian, writer, actor, and podcaster. Originally from Fort Worth, Texas, Shane landed in Portland, Oregon, and began his comedy career. Shane has performed on festivals all over the globe including Montreal's Just For Laughs, Comedy Central's Clusterfest, San Francisco Sketchfest, Bonnaroo, Outsidelands, Bumbershoot, Moontower Comedy Festival in Austin, Red Clay Comedy Festival, High Plains in Denver, Laughingskull, New York Comedy Festival, Laughfest, and many more.
His television appearances to date have included Conan twice, Comedy Central Half Hour Special, IFC'S Comedy Bang Bang, NBC'S Last Comic Standing (barely), Tru Tv's Comedy Knockout, NBC's Red Nose Day, and Ron White's Comedy Salute To The Troops on CMT. He has been heard on popular podcasts such as Savage Love, All Fantasy Everything, Comedy Bang Bang, Doug Loves Movies, and Bertcast. He tours frequently across the states and can often be found performing in a comedy club, theaters, and music venues near you. In March of 2019, his Comedy Central web series Shane Torres Conquers Fear is being released.
He has been reviewed by numerous media outlets including The New York Times, Onion AV Club, GQ UK, and more. His album Established 1981 came out in September of 2017 on Comedy Central records "Mr. Torres has a laconic drawling delivery with deliberate pacing, placing him firmly in the tradition of dry deadpan specialists like Tig Notaro and Todd Barry. But his style is warmer, relying on punchlines with corkscrew turns that have moments of vulnerability and even melancholy." — The New York Times. He lives in Brooklyn, New York.
Also featuring Gilbert Lawand!
Gilbert Lawand is a Brooklyn-based comedian by way of Atlanta. You can see him performing all over the New York City area at some of the best shows such as Night Train, the Knitting Factory, and Bar Matchless as well as comedy clubs like Caroline's, Gotham, New York Comedy Club, and the Creek and the Cave. He also produces the annual Red Clay Comedy Festival which takes place in Atlanta every September. Gilbert has performed in several festivals including Bridgetown, High Plains, and the Laughing Skull Festival where he was a finalist in 2015. He's a frequent opener for Rory Scovel and has also opened for Dave Chappelle and Aziz Ansari.

TICKETS:
GENERAL ADMISSION: $20 + fees
VIP: $40 + fees