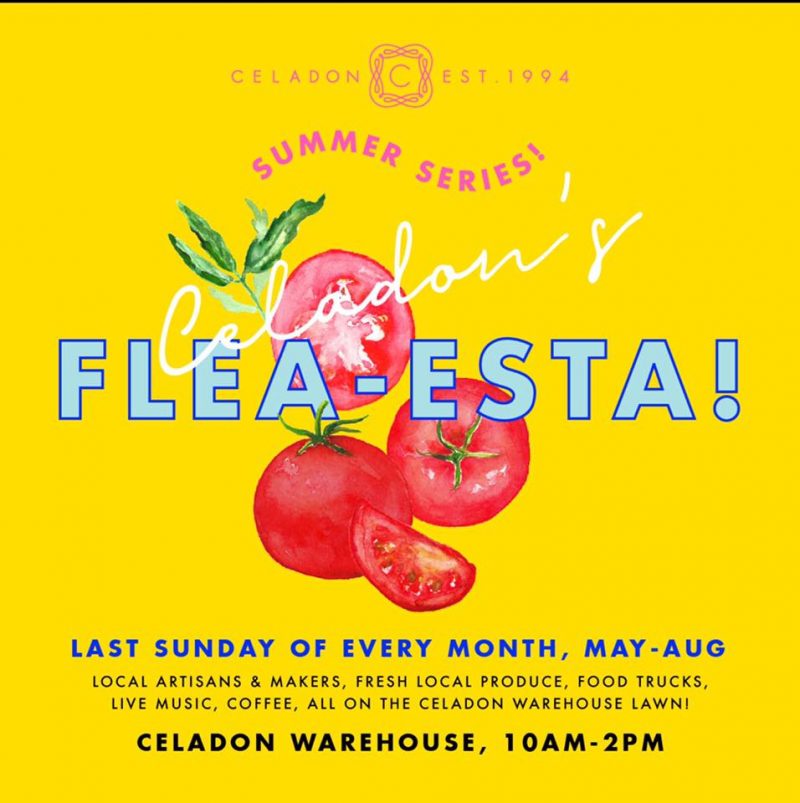 Celadon Flea-Esta
Looking for new furniture for your house? Look no further than the Celadon Flea-Esta located at the Celadon Warehouse at 2221 Noisette Blvd. near Riverfront Park in North Charleston.
The Flea-Esta is a summer series that is held on the last Sunday of every month between May and August. Not only can you purchase some cool Celadon furniture, but you can also check out items for sale from local artisans & makers, buy some fresh local produce, and enjoy food and drinks from select food trucks.
This fun event also includes live music on the Celadon warehouse lawn.
It's a perfect event for couples to stroll and spend 4 hours talking about how they can upgrade their house decor.
For more info on Celadon furniture, check them out online.
The Flea-Esta is a free event held every last Sunday between May and August from 10 am to 2 pm.