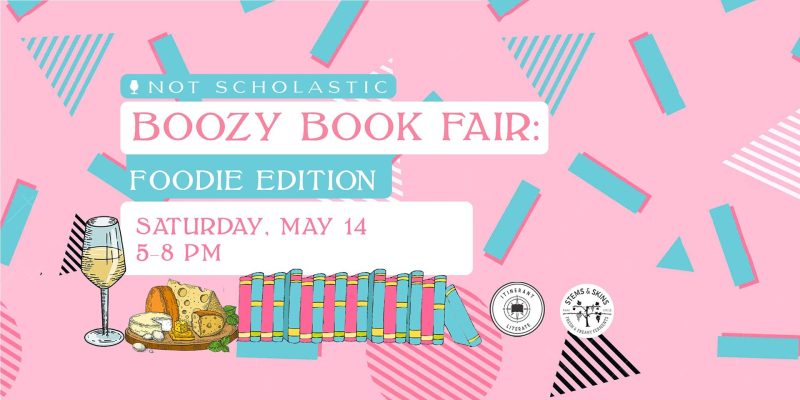 Boozy Book Fair: Foodie Edition
Book Fair Day Is Here Again!
A book fair built for grown-ups! Order ahead and pick up your bundle of bookish joy on May 14 at Stems & Skins!
Celebrate the late days of spring and early days of summer with our extra-special selection for this Foodie Edition of the Not-Scholastic Boozy Book Fair.
From rosé and spritz guides to picnic primers and awe-inspiring ice cream collections, we will have what you need for a summer of delicious eats.
If you know what you want, make sure to purchase in advance with the catalogs and order form below.
Catalogs & order forms are available here