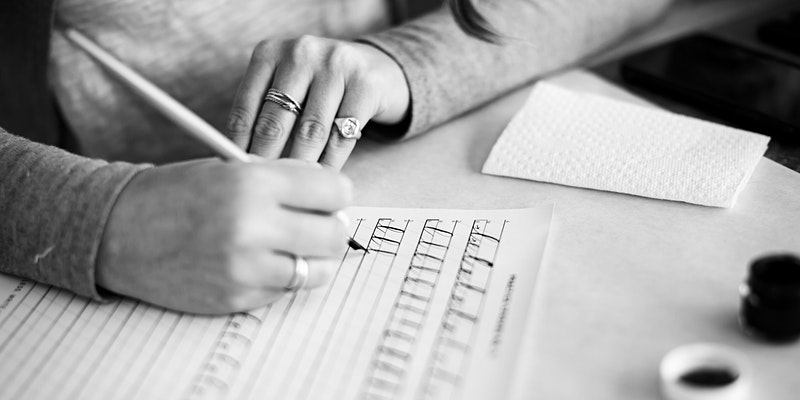 Beginner Modern Calligraphy at Ink Meets Paper
Learn the art of beautiful lettering in this beginner-level pointed-pen calligraphy class!
Let's write! Join us at our Park Circle studio for a hand-on, beginner-level class led by INK MEETS PAPER co-owner and lettering artist Allison Nadeau. Students will learn the basics of pointed pen calligraphy with an emphasis on finding their own lettering style. The class covers terminology & vocabulary, how to hold and use the pen & nibs, basic practice strokes, how to form letters, and how to use the alphabet guidelines for continued independent practicing.
Each class participant will receive a calligraphy starter kit (with straight pen holder, nibs, ink and ink jar, paper, practice guides & alphabets, as well as a few INK MEETS PAPER® letterpress goodies) to use in class and then take home.
No experience necessary. All supplies and materials are included.
TICKET PRICE: $80
NOTE: Face coverings must be worn at all times in the INK MEETS PAPER studio. Class size is limited to 12 students.