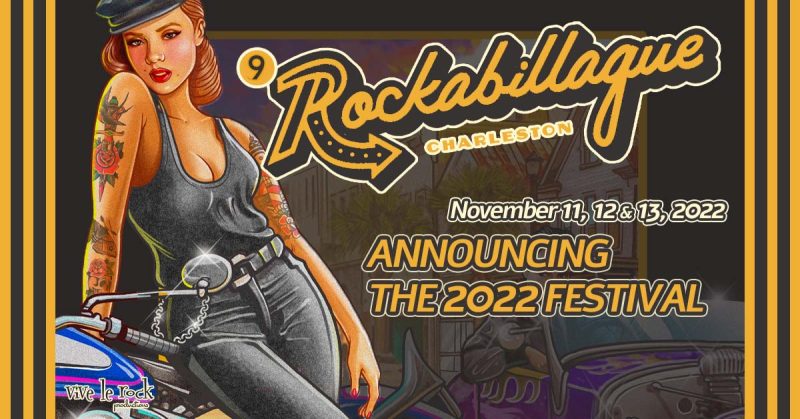 9th Annual Rockabillaque Charleston Festival
Announcing the 2022 9th Annual Rockabillaque Festival on November 11th, 12th and 13th!! An action-packed weekend and fun for all ages the festival will include multiple locations including a return to the E Montague Main Strip for a portion of the events including the Classic Car Show! Events will also include many of the new events that were added in 2021. More info on Rockabillaque Charleston can be found here: 
www.rockabillaque.com
Three days of classic cars, live music, pin-ups, vintage motorcycles, dancing, amusement park rides, vendors, contests and all the amazing Park Circle businesses.
The festival now has a spin-off even in Florida at the Seminole Casino in Immokalee, FL which returns for its 2nd year on Sat, Feb 19 & Sun, Feb 20th, 2022. More info can be found here: 
www.rockabillaqueflorida.com