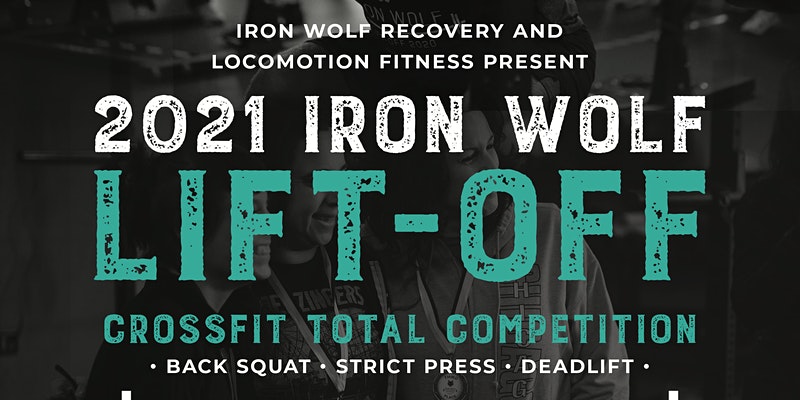 2021 Iron Wolf Lift-Off at Locomotion Fitness
Iron Wolf Recovery and Locomotion Fitness will be hosting our second annual CrossFit Total Competition on Saturday, Sept 18, 2021. This is a fundraiser event with 100% of the proceeds going to Iron Wolf Recovery Fitness.
The CrossFit Total is run like a powerlifting competition with the overhead press replacing the bench press. Each lifter will have three attempts in the Back Squat, Strict Press, and Deadlift. The best lift in each event will be counted toward their Total. Both beginner and advanced athletes are welcome.
Prizes will be awarded to the top Male and Female lifters. Medals will be awarded to the winner of each specific lift (Squat, Strict Press, and Deadlift)
Registration is open to individuals or teams of 3 in which each team member would compete in a single event counting towards the Total
The registration deadline is Tuesday, Sept 14. Registration includes a T-shirt.
$50 Individual Entry
$150 Team (3)
*ALL ENTRY FEES ARE NON-REFUNDABLE