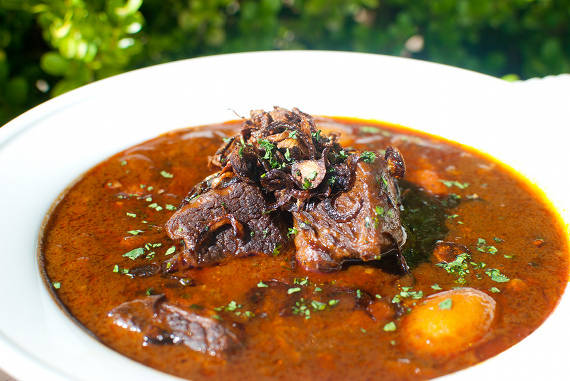 Who knew you could have beef 7 different ways?  Well, you can, and Chef Anh Toan Ho will show you how.  On Wednesday, January 23 at 6:30pm at the Old Village Post House located in the quaint Old Village neighborhood of Mount Pleasant, be prepared for a culinary experience that will be unique, if not delicious.  In celebration of the Vietnamese New Year, guest Chef Anh and Chef de Cuisine Forrest Parker will be fusing flavors of Vietnam with the Lowcountry.   Traditional Vietnamese dishes and Lowcountry favorites will be served including Carpaccio Wrapped Scallion Salad, Carolina Gold-Beef Soup and Lemongrass Braised Shortribs.  Each course is paired with a refreshing, light and crisp wine including Aubry Champagne from France and Monchoff Mosel Slate Spatlese Riesling from Germany.
View the full menu here.
If you go, here's what you need to know:
Dinner is $50 per person plus tax and gratuity.  Reservations required by phone only.
Date: Wednesday, January 23, 2013, 6:30 pm
Location: 101 Pitt Street, Mount Pleasant
Contact: Katie Hajjar
Phone: 843.388.8935