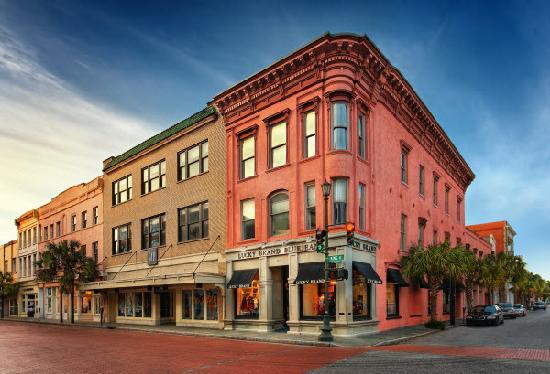 I was walking up and down King St. recently during a cool little event called Second Sundays on King (you can read the post here), and as I was strolling the street, I thought to myself, "How cool would it be to live in one of those condo's along King?"  I was thinking of all the possibilities…I could live in one of the most vibrant locations in Charleston and eat at all the fancy restaurants, and the best part about it, I could just walk there!  As soon as I got home I did a search on the Charleston MLS, and found that surprisingly some of the condo's are actually affordable!
There are a few things that you should keep in mind before making the leap and purchasing a condo on King St., or any condo in downtown Charleston for that matter.
Condominium ownership is defined as individual ownership inside the unit and shared ownership of common elements. In other words, you would own the space inside your condo, and you would share ownership of common areas such as hallways, green spaces, the fitness center (if there is one), and the parking area with the other condo owners.
Condos are ideal for people who want low-maintenance living and a lower home price.  However, there are a few disadvantages of owning a condo. You outright own no land and have no private yard. You may share all of the outside walls of your home – neighbors may be above you, below you, and to the left and right of you. If you are considering buying a condo, try to buy a unit that is not completely surrounded by other units. Doing so will increase the resale value of your condo. Another factor to consider when buying a condo is the regime fee, especially in Charleston, SC where regime fees are steadily increasing.  These fees can be anywhere from one to five hundred dollars a month, so they can greatly influence the affordability of your home.
If you are interested in buying a condo on King St. to live in or for investment purposes, then bookmark this page to keep up to date on all King St. Condos available for sale.
OTHER CONDOS FOR SALE IN CHARLESTON, SC
[spatialmatch_map id=53 width=100% height=600]