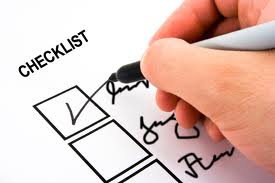 Being a First Time Home Buyer can be a daunting task. Let me make it easy for you by guiding you through the process. If you're a first time home buyer or a seasoned veteran, here's a refresher course to get you on your way!
1) Get pre-approved
Getting pre-approved, as opposed to simply getting pre-qualified, for a mortgage should be done before you start looking at houses (or, even, online listings). By getting pre-approval, you will learn, for starters, if you can actually buy a home and, secondly, how much you will have to spend (ie. closing costs, prepaids, down payments). The lender will tell you during the pre-approval process the maximum mortgage you will qualify for and, consequently, what your monthly mortgage payments might look like. This information is necessary, but, beyond that, it sets your expectations.
For instant pre-approval click here.
There are great loan programs out there for first time home buyers that offer 100% financing, down payment/closing cost assistance, etc. There are also state programs available that offer down payment assistance and low interest rates (http://www.schousing.com/)
2) Define your own comfort zone
Keep in mind that you may not want to opt for the maximum mortgage your lender is offering. It is important to pay attention to your current spending habits, your personal wants and needs and long-term goals or desires. Remember, where you live will greatly influence your quality of life. Don't get so caught up in jumping through financial hoops that you forget to consider the less tangible factors.
Find out how much you can afford by using our Affordability Calculator or estimate your mortgage payments via our Mortgage calculator.
3) Consider Additional Expenses
Having 20% of your prospective house's purchase price saved as a down payment before you proceed with the process is the best case scenario. However, you should also make sure that you have money set aside for more than just the monthly mortgage bills. You should request an itemization of all fees and even copies of the most recent bills for HOA fees, property taxes, special assessments, power bills, water charges, gas bills, sewer fees, garbage fees, and recycling costs. These additional costs often stay the same from owner to owner so you'll get a better idea of how much your new home will cost once you move into it. Don't forget to ask me to help you calculate closing costs, including taxes, attorney fees and transfer fees, which can average between two to seven percent of the home price. This can amount to thousands of dollars. And if you elect to buy a fixer-upper? Well, that's another slew of problems.
4) Get a realtor (me)
Sure, realtors are going to suggest that you hire a realtor. However, in this complicated housing market, it's a good idea (especially if you are a first time homebuyer) to seek professional help. I'll help you get a better handle on the home purchase process. I can give you information on the local community including lifestyle information like the best schools in the area, the best neighborhoods to live in, interest rates, how to secure a loan, and market trends. Also, as a buyer's agent, my services are free!
5) But do your own research
Having a realtor doesn't mean that you don't need to do your homework. For starters, realtors are prohibited by Fair Housing Laws from telling you things about crime rates. These are things you'll have to learn on your own. Secondly, it's in your best interest to have a general knowledge of asking price – especially if your realtor shows you a house that their agency is trying to sell. You can review the closing numbers of comparable homes in your prospective neighborhood on websites such as Zillow, and Trulia.com.
6) Research locations, not houses
Often people become so preoccupied by a particular property that they don't think about the community that surrounds it. As the saying goes…"Location, location, location". Location is still the number one consideration when buying a house. So, figure out the area you want to live in before you start house-hunting. Once you have a general idea of where you want to live, seek out specifics. Call the police department to find out if the area is safe. Check flood maps to make sure you're not in flood zones. Many realtors suggest visiting www.ParentsforMeganslaw.org to check for predators, or www.raidsonline.com to check for crime reports.
7) Get a home inspection
Getting your new home inspection before closing goes without saying, but you can improve upon the process by using a licensed inspector who has an engineering degree. However, don't wait for the final home inspection to inquire about potential house defects. Buyers should ask outright for written verification of potential problems.
8) Understand what you're getting with a short sale or foreclosure property
Buying a property in foreclosure or short sale can net a nicer price, but prospective buyers need to know exactly what it is they are purchasing. Many of these bank-owned properties are usually sold "as is" so the buyer will have to pay for any work required or, even, delinquent fees acquired. (And many owners of foreclosure or short sale properties are likely to have skipped out on a lot of upkeep.)
Additionally, those buying distressed property should research just how much of the neighborhood is owned by the bank. If the local market is being driven by distressed sales, it's important to know not only how many foreclosures are currently on the market, but also have many NODs (Notice of Default) and Notice of Trustee Sales have been filed as these are the future foreclosures and will impact the stability of the neighborhood.
9) Don't buy the furniture before you move in
The process of buying a house can be long, drawn out, unexpectedly delayed or abruptly ended for a variety of reasons. So, don't go buying a new living room set the second your offer has been accepted by a seller. This isn't simply because you will be left with no place to put your new furniture. In fact, the last thing that a prospective homeowner wants to do is incur additional debt. To do so would jeopardize your pre-approved mortgage rate. Do not do anything that will change your credit score. Don't run out and buy a new car, open a store account, change jobs or even change banks. All of these things can drastically affect your ability to close.
10) Keep an emergency fund
No matter how on point your cost estimates were or how diligently you monitored those aforementioned additional expenses, Murphy's law is always in effect and something (whether it be a maintenance issue or unrelated personal expenditure) will come up. This is why you don't want to drain all of your savings before closing your home. Or, more pointedly, you don't want to close on a home that will drain all of your savings. You should really have three to six months of income in a bank account to handle any of these problems.
11) Have an exit strategy
First time buyers may not realize how hard a property is to sell or that they may run into hardships and need to sell. That's why you should always consider your exit strategy. If and when you need to relocate, will you be able to sell the property you are about to buy? Generally speaking, most realtors suggest purchasing a property if you expect to stay in that home for at least three to five years as the costs associated with the house and subsequent moves can be so high. This is another reason why it's so important to consider the long-term before you start your search.
12) Enjoy the process
Yes, buying a home can be stressful, but those who are prepared and ready for the process can actually find it quite rewarding. After all, once you purchase a house … well, then you'll have a house.
13) Contact me to find your new home!