The Avondale and Byrnes Down neighborhoods are home to some of the best restaurants in the Charleston area.  As a frequent visitor to the area, I know that with all the options available to you, it can be tough to decide where to go.  That's why I have done some research and have come up with this handy cheat sheet that spotlights the Best restaurant specials in Avondale and Byrnes Down for every day of the work week!
Monday:  Al Di La – Northern Italian Trattoria


Best Time to Go:
Lunch (11:30am – 3:00pm)  – $7 off bottles of Wine
Happy Hour (4:30pm-6:30pm  – Tuesday through Friday) – $10 plates and drink specials
Website: www.aldilarestaurant.com
Tuesday: Triangle Char & Bar – Innovative Bar Food and Grass Fed Beef Burgers

  
Best Time to Go:
(5pm – 10pm – Taco Tuesday)
Tacos, Corona's, Margarita's and Mojito's are only $3 each!
Website: www.trianglecharandbar.com
Wednesday: Voodoo Tiki Bar and Lounge – Fantastic Cocktails and a killer Bar Menu

Best Time to Go:
Happy Hour: 4pm – 7pm – Monday through Friday
1/2 price Gourmet Tacos, $4 House Liquor, $1.5 High Life and PBR, $2 Bud, Bud Light, Lite, Ultra, Coors Light and $4 House Wine and Spanish Cava
Website: www.voodootikibar.com
Thursday: Pearlz Oyster Bar – Fresh Seafood in a Casual Atmosphere


Best Time to Go:
Happy Hour: 4pm – 7pm – Monday through Friday
See the complete Happy Hour menu here
Website: www.pearlzoysterbar.com
Friday: Taste of India – A Spicy Start to your weekend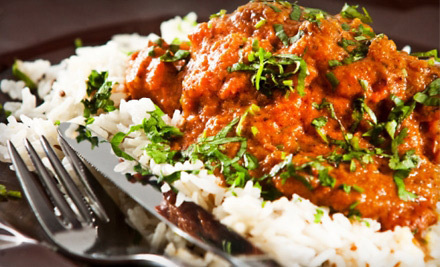 Best Time to Go:
Lunch Buffet: $8.99 – Monday through Friday
Website:  www.tasteofindiacharleston.com
There you have it.  A place to eat Monday through Friday.  I hope you enjoy and eat to your hearts content!  Let me know if you know of any other restaurant specials in the Avondale/Byrnes Down area, and I'll update the list!