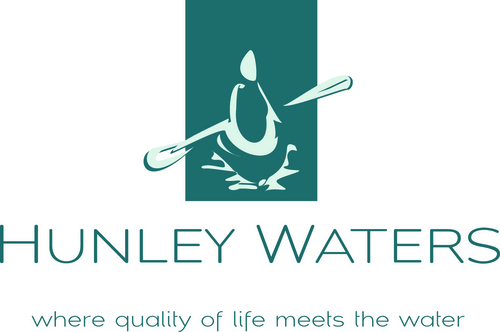 ***NOW SOLD OUT***
Hunley Waters is a new home development in the Park Circle neighborhood of North Charleston.  What sets this community apart from others is that not only is it a gated and sustainable community, but it is also the only waterfront community in North Charleston!  Energy efficient, low country style homes draw potential home owners to the Hunley Waters lifestyle.  This 36 home gated community is nearing completion with only a few lots left to build on.
Homes in the Hunley Waters neighborhood range from the mid $200,000's to lower $300,000's depending on lot premiums.
One of the best features of Hunley Waters is that homes are built to NAHB Green Certified standards:
The NAHB Green certification goes well beyond saying a home is energy efficient; it provides independent, third-party verification that a home is designed and built to achieve high performance in six key areas: Site Design, Resource Efficiency, Water Efficiency, Energy Efficiency, Indoor Environmental Quality, and Building Operation & Maintenance.
They certify homes to the rigorous requirements of the ICC 700 National Green Building Standard™ (NGBS) – the only residential green building rating system approved by ANSI as an American National Standard. The NGBS provides practices for the design and construction of all types of green residential buildings, renovations, and land developments.
Like the previous two programs, a stringent third-party verified certification program ensures homes and apartments are built in compliance with the NGBS and focuses on three primary attributes:
Healthy Homes
Providing fresh air ventilation that improves indoor air quality
Limiting pollutants and contaminants in the home
Preventing moisture problems that can contribute to mold and attract pests
Lower Operating Costs
Reducing utility costs through cost-effective energy and water efficiency practices
Controlling maintenance costs through durable construction and product selection
Providing technical and educational resources to ensure the home's optimum performance
Sustainable Lifestyle
Promoting walkability
Reducing home maintenance through enhanced durability
Preserving natural resources through responsible land development practices
Click here for more information on NAHB.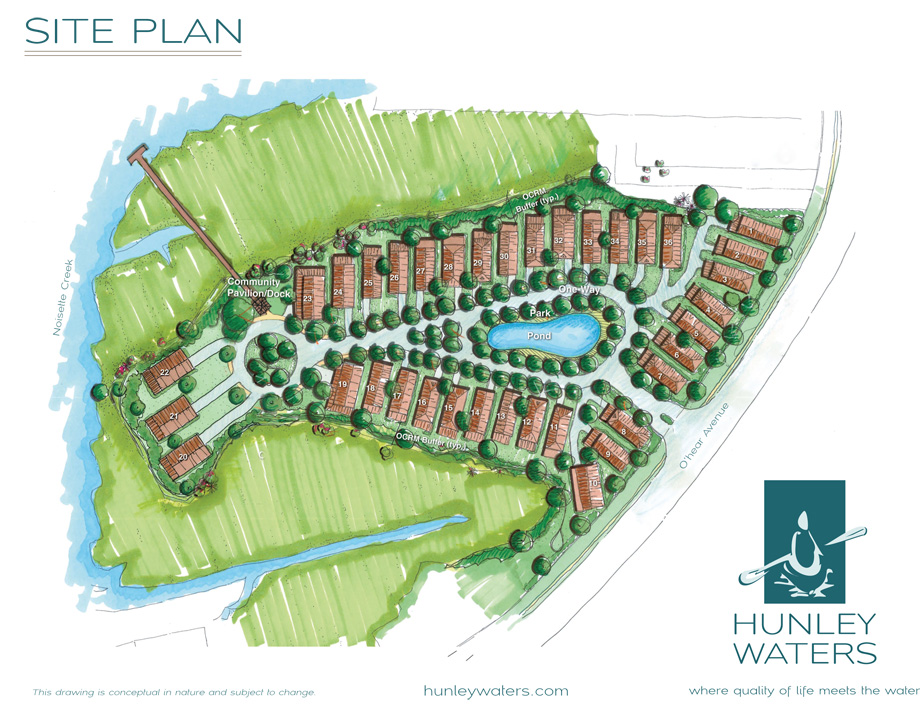 Cobalt Developments is a local developer overseeing the plans for this community.
Hunley Waters – Floor plans & Pricing:
In Hunley Waters, the majority of homes currently available for sale are the Ashepoo and the Cooper floorplans, but there are a few open lots still available to build your custom home.  View the available floor plans below: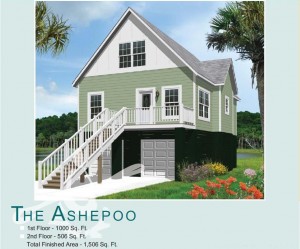 The Ashepoo
3 Bedrooms
2.5 Baths
1,518 Sq. Ft.
The Extended Ashepoo
3 Bedrooms
2.5 Baths
1,828 Sq. Ft.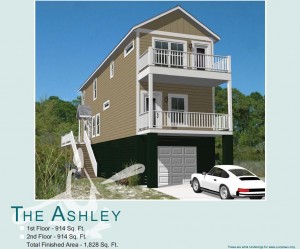 The Ashley
3 Bedrooms
3 Baths
1,828 Sq. Ft.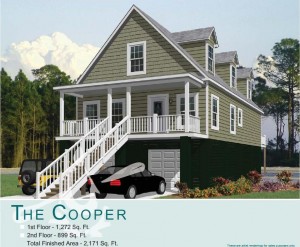 The Cooper
3 Bedrooms
2.5 Baths
2,171 Sq. Ft
The Edisto
4 Bedrooms
2.5 Baths
2,233 Sq. Ft.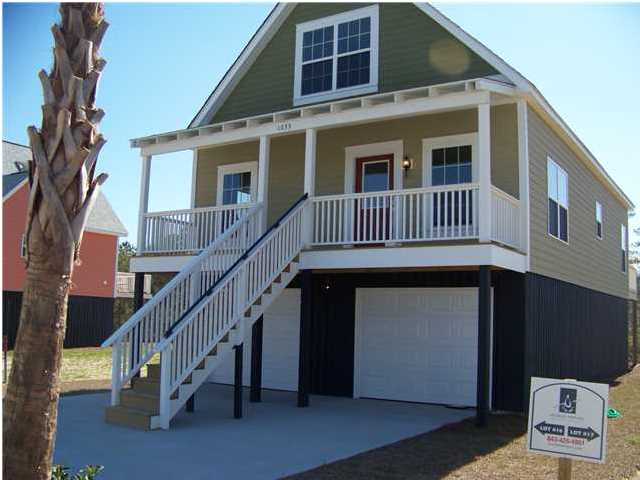 The Wando
3 Bedrooms
2.5 Baths
1,828 Sq. Ft.
Hunley Waters – Community Video:
Location is one of the reasons why potential home owners consider Hunley Waters.  The proximity to shopping, restaurants and recreation, as well as it's central location to all areas of Charleston, make commuting a breeze!
For more information on Hunley Waters, visit their website at: www.hunleywaters.com.