The Old Village in Mount Pleasant is a neighborhood that embodies life in the Lowcountry. A highly coveted neighborhood, you will find the most historic and beautiful homes in the most scenic of locations. Spanish moss hang off of old oak trees along pedestrian-friendly streets providing shade for homes built in the Colonial period. Walking through the Old Village is like walking back in time. Less than 10 minutes to downtown Charleston and the sandy beaches of Sullivan's Island and the Isle of Palms, the Old Village is a convenient location to call home. Bounded by Shem Creek, along Coleman Boulevard to Fairmont Avenue in the East, the Cove Inlet to the South and the Charleston Harbor, the Old Village offers water views on three sides! Walk out your door and know that you are within walking distance to the best waterfront seafood restaurants and bars in Mount Pleasant.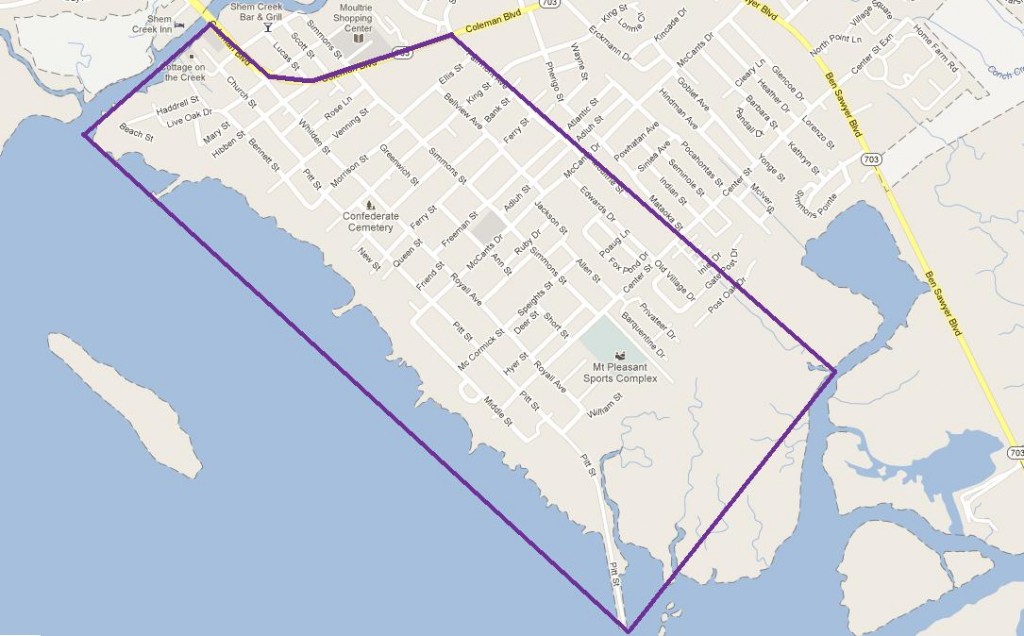 The Old Village is a place where families enjoy the charms of yesteryear like getting an ice cream soda at the Pitt Street Pharmacy or fishing at the old Pitt Street Bridge. Historic Pitt Street is home to The Old Village Post House restaurant, the Village Bakery as well as other dining and shopping options. Often thought of as the heart of Mount Pleasant, Pitt Street is popular with locals as a meeting place to eat and drink with friends.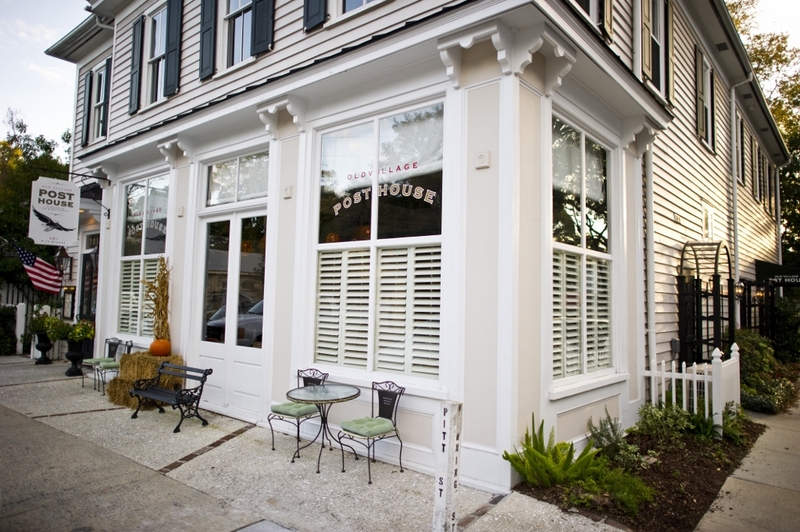 LIVE (Home prices & proximity to everyday conveniences)
Homes:
Old Village homes range from the $400,000's to $3 million.
Grocery Stores:
Piggly Wiggly – 1.4 mi
Publix – 1.4 mi
Bi-Lo – 1.6 mi
Gas Stations:
BP – 0.7 mi
Sunoco – 1.6 mi
Dry Cleaning:
Chris' Dry Cleaners – 1.1 mi
Michael's Cleaners – 1.3 mi
Post Office:
Mount Pleasant Post Office – <0.2 mi
WORK (proximity to business centers, job locations, etc.)
Downtown Charleston – 6.3 mi (approx. 10-15 min)
North Charleston – 9.8 mi – (approx. 15 min)
West Ashley – 8.2 mi – (approx. 15 min)
Summerville – 28.7 mi – (approx. 35 min)
PLAY (neighborhood restaurants, shopping and recreation)
Restaurants:
The Old Village Post House Restaurant – Low Country dining at it's best in a restored 19th century home
Village Bakery – the Village Bakery is a local favorite for pastries or sandwiches
Nearby Shem Creek has a number of restaurants to discover:
RB's – Great seafood and steaks
Red's Ice House – Beer, Seafood and a casual atmosphere make Red's a cool hangout
The Wreck – Another seafood restaurant overlooking Shem Creek
Shopping:
Wando Crossing Shopping Center – Everything from TJ Maxx, Marshall's, Wal-Mart
Mount Pleasant Town Center – For a little more upscale shopping experience
Parks & Attractions:
Baseball fields and dog parks speckle the Old Village. The Alhambra Hall Park is an old ferry terminal building with room for outdoor activities and a walking path overlooking Charleston Harbor. The Old Pitt Street Bridge allows for recreational fishing or just enjoying the view of boats passing by.
Patriots Point marina and golf course – Situated on the edge of the Charleston Harbor this golf course is a favorite place for locals and tourists.
SCHOOLS
The local public Elementary School, Mt. Pleasant Academy, is one of the best elementary schools in the state for local residents. [schoolsearch lat="32.785582″ lng="-79.875004″ distance="3″ groupby="gradelevel" output="table"]
If you would like a list of homes currently available in the Old Village Neighborhood fill out my "Free List of Homes by Email" form or view all the homes available in Old Village below!
OLD VILLAGE HOMES FOR SALE
[spatialmatch_map id=57 width=100% height=600]