The I'on community is an example of a new urbanist traditional neighborhood development.  The community drew upon inspiration from the historic "Old Village" area in Mt. Pleasant as well as downtown Charleston.  Proximity to Mt. Pleasant's historic "Old Village" from which I'On drew many planning elements and world famous downtown Charleston, South Carolina allows planners to experience and compare both the new community and its historic models.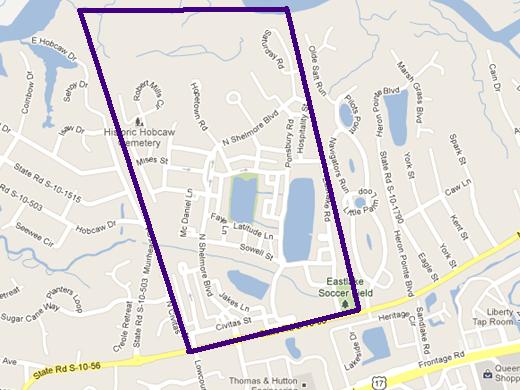 Features of the community include extensive sidewalks, shared public green spaces, trails and a grid of narrow, traffic calming streets. Most homes are required to have a front porch of not less than eight feet (2.46 m) in depth. Floor heights of 10 feet (3.1 m), raised foundations and smaller lot sizes give the community a dense, vertical feel.  Most homes are on lots of 1/10 of an acre (0.04 hectares) or less, with large amounts of the community's area being taken up by parks, trails, lakes, sidewalks and other common areas.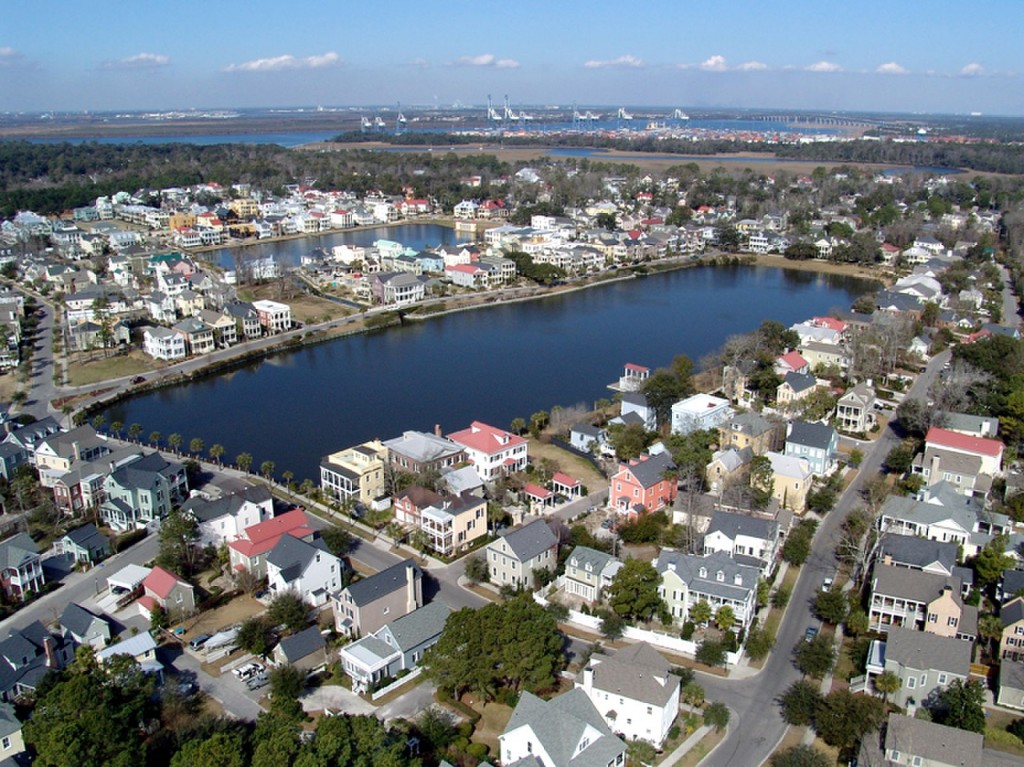 Comprised of 6 Boroughs, with each having features unique to its location, for example in Eastlake you'll find homes overlooking the lake with mature trees lining the streets.  In Ionsborough you will find a more urban feel to the residences due to its proximity to the I'On Commercial district.  The best way to get a feel for each borough is to walk through them and see for yourself!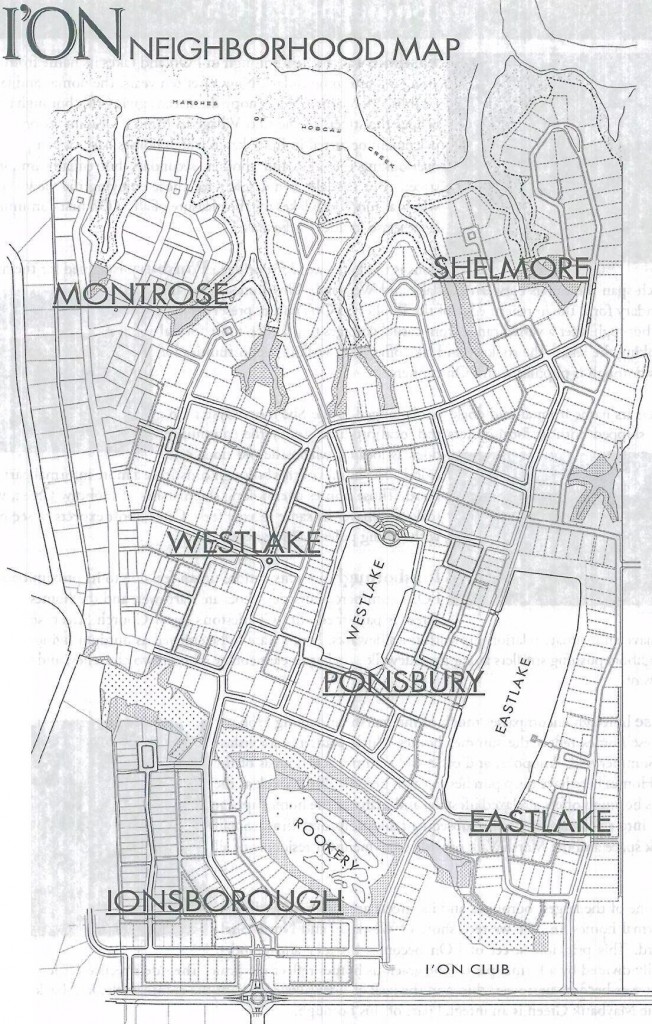 LIVE (Home prices & proximity to everyday conveniences)
Homes:
Homes in the I'on community are priced anywhere from the $450,000's to over $1,900,000.
Grocery Stores:
Bi-Lo – 0.2 mi
Trader Joe's – 1.3 mi
Publix – 1.5 mi
Gas Stations:
Circle K – 1.2 mi
Sunoco – 2.5 mi
Dry Cleaning:
Sandy's Cleaners – 1.0 mi
Dry Clean City – 1.2 mi
WORK (proximity to business centers, job locations, etc.)
Proximity to business centers, jobs, etc.
Downtown Charleston – 6 mi (approx. 10-15 min)
North Charleston – 9.1 mi – (approx. 15 min)
West Ashley – 8.7 mi – (approx. 15 min)
Summerville – 28 mi – (approx. 30 min)
PLAY (neighborhood restaurants, shopping and recreation)
Restaurants:
O'Brion's Pub & Grille – A neighborhood pub just outside of the community.  A perfect place for a bite to eat or visit during happy hour just before heading home.
Carter's Kitchen @ The Inn at I'On – Carter's Kitchen is Charleston Celebrity chef Robert Carter's signature restaurant.  You may seen Robert on Iron Chef America or Bobby Flays "throwdown" on the food network. Carter's is a 100 seat upscale/neighborhood restaurant with full bar and eclectic wine list.
Langdon's Restaurant & Wine Bar – Fine Dining at it's finest!
Golden Garden – Chinese take out for a quick dinner!
Shopping:
Wando Crossing Shopping Center – Everything from TJ Maxx, Marshall's, Wal-Mart
Mount Pleasant Town Center – For a little more upscale shopping experience.
Parks & Attractions:
Located within I'on, you will find a wildlife refuge, called the Rookery, several walking trails, two large lakes, and several parks.
Close to five miles of walking trail is available within the community as well as 12 miles of sidewalk, making I'On a popular walking area for residents.  You can obtain a detailed walking tour of the community, from the I'On Community Website.
SCHOOLS
The community is home to East Cooper Montessori Charter School, one of the first successful Charter Schools in South Carolina. The school enrolls about 80 children in grades K-7. The school's campus is small and students make use of community playgrounds and green spaces which are within walkable distance.
[schoolsearch location_title="I'On" lat="32.817251″ lng="-79.877558″ distance="3″ groupby="gradelevel" output="table"]
If you would like a list of homes currently available in the I'On Neighborhood fill out my "Free List of Homes by Email" form or view all the homes available in I'On below!
ION HOMES FOR SALE
[spatialmatch_map id=54 width=100% height=600]