Wagener Terrace is the best of both worlds.  A suburb feel with tree lined streets and larger than usual lots, while offering the convenience of being a hop, skip and a jump to downtown Charleston.  Whether you want to walk, jog, bike, take public transit or moonwalk to Charleston, or Hampton Park, it's up to you!  Wagener Terrace is located on the northern end of the Peninsula between Rutledge Avenue and the Ashley River, Dunnemann Ave. to the South and Sunnyside Ave to the North.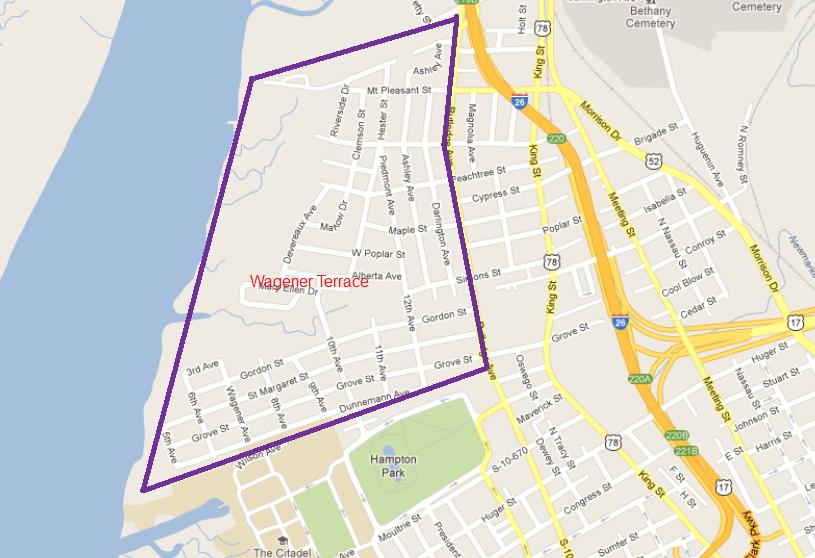 The Wagener Terrace neighborhood also includes two other subdivisions called Longborough and Lowndes Point. Most of the area homes were built from the 1920s-1950s and newer homes were built right up until 2004.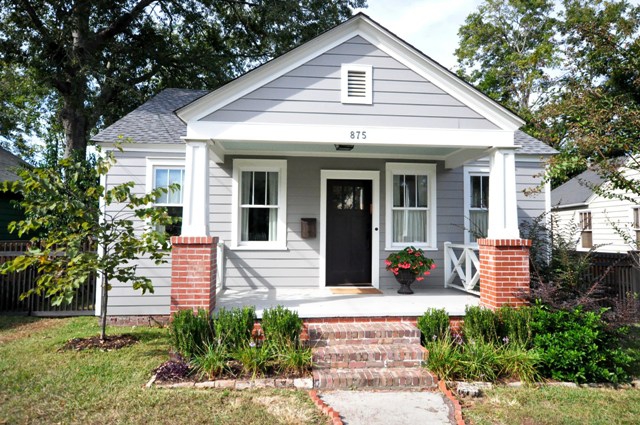 LIVE (Home prices & proximity to everyday conveniences)
If you drive along the Ashley River, you will notice a number of very attractive homes overlooking the water that can have a price tag in the high $2,900,000 range.  Most single-family homes in the neighborhood range in price from the $400's to completely renovated homes in the $700's and above.
WORK (proximity to business centers, job locations, etc.)
Wagener Terrace is convenient to all areas as you can just hop on the I-26 and go anywhere!
Downtown Charleston is a 3-minute drive
Mt.Pleasant is 8 minutes away on the North 17
West Ashley is also 8 minutes away going the opposite way on the 17
North Charleston is 10 minutes away on the I-26
PLAY (neighborhood restaurants, shopping and recreation)
Pretty much everything you could want is a 3-minute drive away in nearby Downtown Charleston, but if you wanted to stay closer to home, here are some popular neighborhood places you can walk or bike to:
Moe's Tavern – Hand-cut fries. Voted Best Pub food 8 years in a row by the Charleston City Paper.
Santi's – Chips and Salsa, enchiladas, fajitas – Mexican food that comes highly recommended.
The Tattooed Moose – A cool place to get a great sandwich and a cold beer. It's a pub and sandwich shop and it's open till 1 am!
Rutledge Cab Co. – Charcoal-grilled steaks and seafood, grilled pizzas and wings, signature desserts, throwback cocktails and craft beer!
Recreation:
On the south end of Wagener Terrace is the beautiful Hampton Park.  There is a physical fitness trail and an audio walking tour, plus baseball and softball fields!
SCHOOLS
[schoolsearch location_title="Wagener Terrace" lat="32.806755″ lng="-79.958153″ distance="3″ groupby="gradelevel" output="table"]
WAGENER TERRACE HOMES FOR SALE
Sorry we are experiencing system issues. Please try again.
WAGENER TERRACE HOMES FOR SALE BY PRICE
Wagener Terrace Homes for Sale $250,000 – $500,000
Wagener Terrace Homes for Sale $500,000 – $1,000,000