North Central is an up and coming neighborhood that is in transition.  It offers great opportunities to those who are interested in purchasing properties that have gone into disrepair and fixing them up to become their dream home.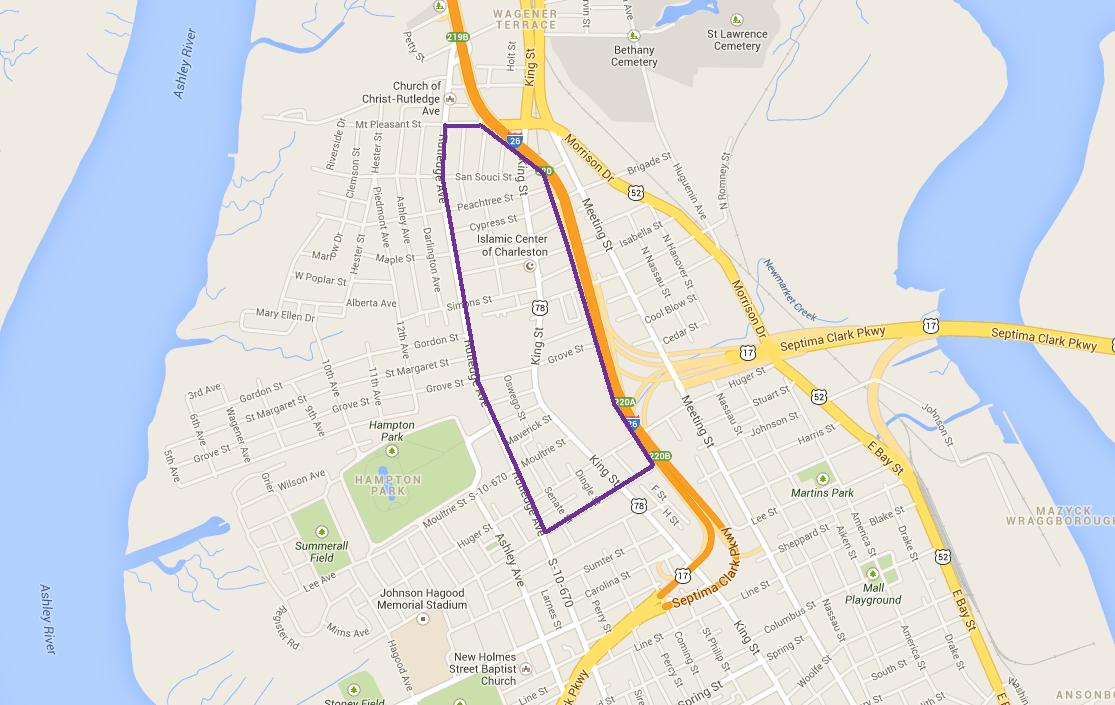 North Central offers a range of home styles, including bungalows, craftsman and historic homes.  A renovated property will cost you around $370,000, much like the home below which sold in June of 2013 for $367,500.  An influx of young professionals are making the North Central neighborhood home as it offers convenience to all the restaurants and bars of Upper King St. as well as recreational areas like Hampton Park.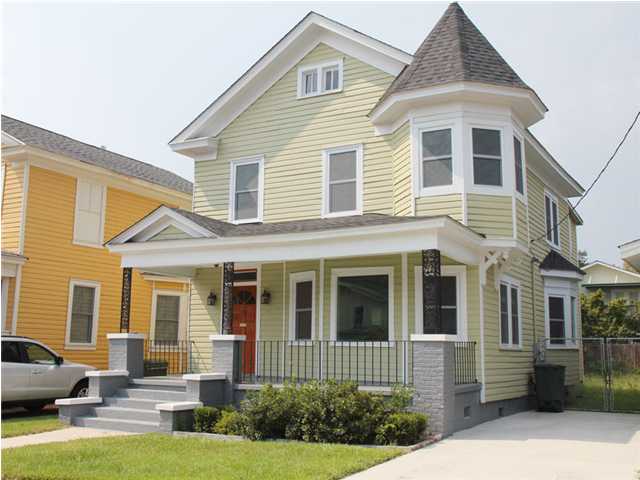 People consider the North Central neighborhood because of its proximity to Downtown Charleston (5 minute drive), it's affordability, as well as its potential of being the newest trendy area in Charleston.
LIVE (Home prices & proximity to everyday conveniences)
Homes:
North Central offers great opportunities for buyers interested in renovating older homes or who are looking for a recently renovated home close to Downtown Charleston. Homes in North Central are priced anywhere from the high $70,000's for a fixer upper to over $500,000 for a completely renovated home!
Grocery Stores:
Five Star Deli & Grocery – 0.5 mi
Piggly Wiggly – 0.7 mi
Harris Teeter – 1.9 mi
Gas Stations:
Circle K – 0.3 mi
Exxon- 1.1 mi
Dry Cleaning:
Arrow Dry Cleaners – 0.6 mi
Post Office:
US Post Office – 0.2 mi
WORK (proximity to business centers, job locations, etc.)
North Central  is convenient to all locations:
Downtown Charleston is 0.5 mi (You're pretty much almost there!)
Mt.Pleasant – 8.2 mi (approx. 14 min)
West Ashley – 4.2 mi (approx. 10 min)
North Charleston – 7.4 mi (approx. 11 min)
Summerville – 23.5 mi (approx. 30 min)
PLAY (neighborhood restaurants, shopping and recreation)
Restaurants:
North Central is convenient to neighboring restaurants and in time will have an abundance of options.  In the meantime, check out some of these options:
Moe's Tavern – Hand cut fries. Voted Best Pub food 8 years in a row by the Charleston City Paper.
Santi's – Chips and Salsa, enchiladas, fajitas – Mexican food that comes highly recommended.
The Tattooed Moose – A cool place to get a great sandwich and a cold beer. It's a pub and sandwich shop and it's open till 1am!
Rutledge Cab Co. – Charcoal-grilled steaks and seafood, grilled pizzas and wings, signature desserts, throwback cocktails and craft beer!
Shopping:
The King Street retail area is a mile or so away. You can always head over to West Ashley, Mount Pleasant or North Charleston to do some shopping as well. The point is, you're pretty centrally located.
Parks & Attractions:
Hampton Park
The Citadel
SCHOOLS
The neighborhood is zoned for Charleston's metro public school System. There are also a number of private schools that you can send your child to.
[schoolsearch lat="32.808104″ lng="-79.952681″ distance="3″ groupby="gradelevel" output="table"]
If you would like a list of homes currently available in the North Central Neighborhood fill out my "Free List of Homes by Email" form or view all the homes available in North Central below!
NORTH CENTRAL HOMES FOR SALE
Sorry we are experiencing system issues. Please try again.