The Harleston Village neighborhood is conveniently located in Downtown Charleston.  Originally developed in 1770, Harleston village is a convenient, historic address close to everything, including the College of Charleston, MUSC, King St. retail, and the finest downtown restaurants.  Being so close to the heart of Charleston offers residents the option of walking to most amenities.  Whether it be a morning jog or a leisurely stroll to a corner cafe, living in Harleston Village makes it super convenient to do either.  Historic Cannon Park and Colonial Lake are two of the main landmarks where you will find residents walking or biking.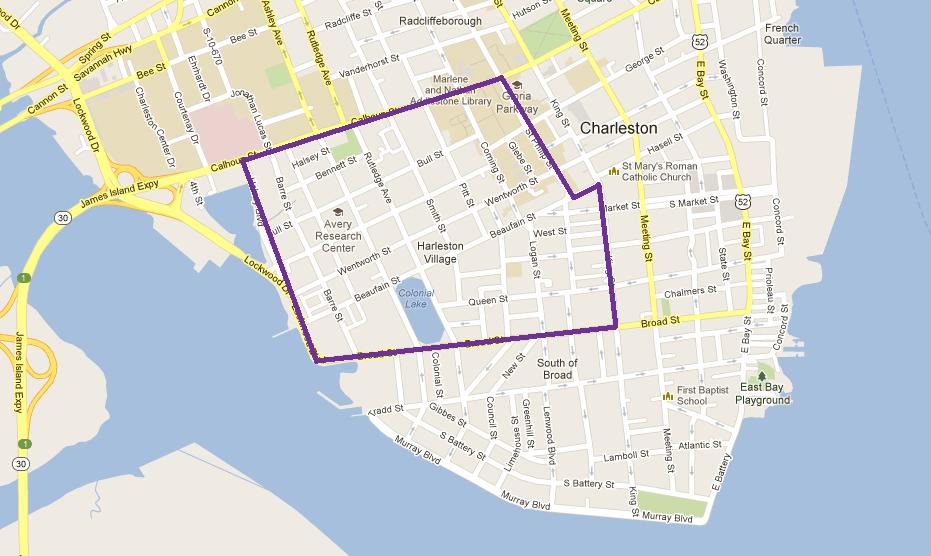 Charleston's Harleston Village is bounded on the north by Calhoun Street, the south side by Broad Street. The eastern boundary is St. Phillip, to the South side of Beaufain Street, to the West side of King Street, and the western boundary is Lockwood Boulevard.
The architecture found in Harleston Village is the most diverse in Charleston. Everything from old Antebellum homes, to Gothic, and Greek Revival styles can be found here.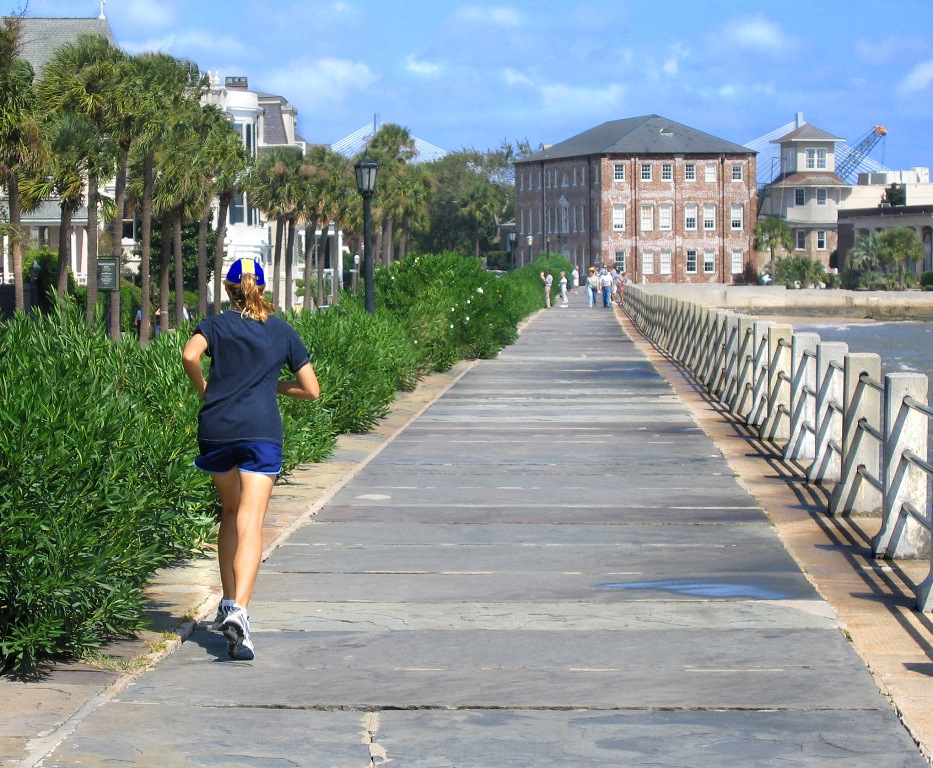 LIVE (Home prices & proximity to everyday conveniences)
Homes:
Harleston Village offers great opportunities for homebuyers who are looking for a prestigious location in Downtown Charleston. Homes in Harleston Village are priced anywhere from the mid $200's for a one-bedroom condo to over $12,000,000 for one of the finest historic homes in Charleston.
Grocery Stores:
Harris Teeter – 1.0 mi
Bull St. Grocery – 0.7 mi – Simple yet elegant deli sandwiches along with a variety of soups and artisan salads made fresh daily.  They also offer imported and domestic meats and cheeses, a variety of seasonal produce, over 400 labels of wines and a selection of artisanal beers
Piggly Wiggly – 1.5 mi
Gas Stations:
BP – 0.8 mi
Circle K – 0.9 mi
Dry Cleaning:
Arrow Dry Cleaners – 1.1 mi
East Bay Cleaners – 1.4 mi
Post Office:
US Post Office – 0.8 mi
WORK (proximity to business centers, job locations, etc.)
Harleston Village is convenient to all locations:
Downtown Charleston is 0 mi (You're already there!)
Mt.Pleasant – 7.1 mi (approx. 14 min)
West Ashley – 4.8 mi (approx. 11 min)
North Charleston – 7 mi (approx. 13 min)
Summerville – 25.9 mi (approx. 32 min)
PLAY (neighborhood restaurants, shopping and recreation)
Restaurants:
Being in downtown Charleston has its advantages, and being within walking and biking distance to the most popular neighborhood is one of them.  Your only limitation is how far your legs will get you, but here are a few that I personally like:
Circa 1886 – a AAA four-diamond restaurant is located next to the grounds of the Wentworth Mansion
Gaulart & Maliclet – Cafe Restaurant – A French Cafe with simple and inexpensive meals
82 Queen – serving traditional low country dishes in a fine dining establishment
Husk – James Beard award-winning Chef Sean Brock resides here, and this restaurant has been named one of the best in North America
Poogan's Porch – Great Sunday Brunch
Shopping:
The King Street retail area is steps away and if you're feeling a little touristy, why not head over to the Market which is only half a mile away!
Parks & Attractions:
Cannon Park
Colonial Lake
SCHOOLS
There are a number of independent elementary, middle and high schools that serve the Harleston Village neighborhood.  Notable schools such as Ashley Hall, a k-12 college preparatory school for girls and Porter-Gaud, a k-12 college preparatory school for both girls and boys are popular among residents with children.
[schoolsearch location_title="Harleston Village" lat="32.779629″ lng="-79.941094″ distance="3″ groupby="gradelevel" output="table"]
If you would like a list of homes currently available in the Harleston Village Neighborhood fill out my "Free List of Homes by Email" form or view all the homes available in Harleston Village below!
HARLESTON VILLAGE HOMES FOR SALE
Sorry we are experiencing system issues. Please try again.