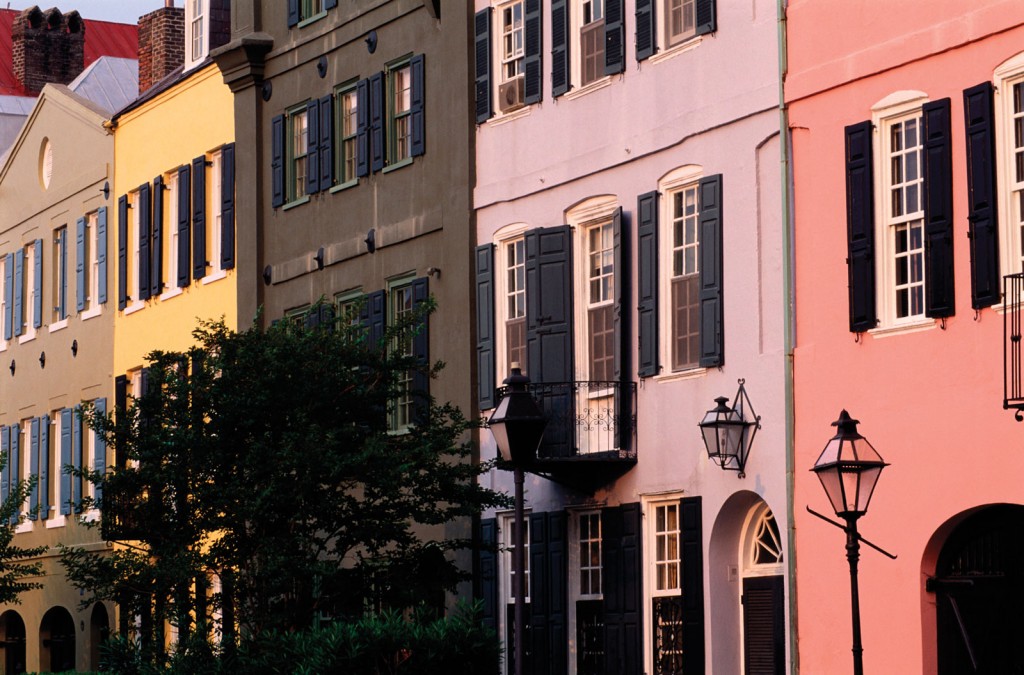 Learn about the Live/Work/Play neighborhoods in the Charleston Peninsula!  Charleston is the second largest city in the U.S. state of South Carolina. It was made the county seat of Charleston County in 1901 when Charleston County was founded.  The city's original name was Charles Towne in 1670, and it moved to its present location (Oyster Point) from a location on the west bank of the Ashley River (Albemarle Point) in 1680. It adopted its present name in 1783. In 1690, Charleston was the fifth largest city in North America, and remained among the ten largest cities in the United States through the 1840 census. 
Charleston is known as The Holy City due to the prominence of churches on the low-rise cityscape,particularly the numerous steeples which dot the city's skyline, and for the fact that it was one of the few cities in the original thirteen colonies to provide religious tolerance, albeit restricted to non-Catholics. 
The population was counted by the U.S. Census in 2010 at 120,083, making it the second most populous city in South Carolina, closely behind the state capital Columbia. Current trends put Charleston as the fastest-growing municipality in South Carolina. The city is one of three principal cities of a metropolitan statistical area of 659,191 – the second largest in the state – and the 76th-largest metropolitan statistical area in the United States.
The city of Charleston is located just south of the mid-point of South Carolina's coastline, at the confluence of the Ashley and Cooper rivers, which flow together into the Atlantic Ocean. Charleston Harbor lies between downtown Charleston and the Atlantic Ocean. Charleston's name is derived from Charles Towne, named after King Charles II of England.
America's most-published etiquette expert, Marjabelle Young Stewart, recognized Charleston 1995 as the "best-mannered" city in the U.S,a claim lent credibility by the fact that it has the first established Livability Court in the country. In 2011, Travel and Leisure Magazine named Charleston "America's Sexiest City", as well as "America's Most Friendly." Subsequently, Southern Living Magazine named Charleston "the most polite and hospitable city in America."
The Best Live,Work,Play Neighborhoods of Downtown Charleston, SC
Click on the links below to find out more about each neighborhood:
1) Wagener Terrace
2) Hampton Park Terrace
3) Cannonborough – Elliotborough
4) Harleston Village
5) Ansonborough
6) French Quarter
7) South of Broad
8) North Central
VIEW ALL CHARLESTON PENINSULA HOMES FOR SALE

Sorry we are experiencing system issues. Please try again.